This charming property is surrounded by lush parkland, and is situated in a historic estate with a history stretching as far back as 1298. A half-timbered house and a nineteenth century manor form Gut Kump Gastronomie und Hotel, which after a long and eventful history, now offers delightful boutique style accommodation and fine cuisine in a tranquil rural location.
The place features a skillful blend of historic elements – massive exposed beams and noble timber flooring, classic decorated cast iron table bases, modern interpretation of the Louis XVI medallion chairs and ornate mouldings – along with modern design elements like the steel beams.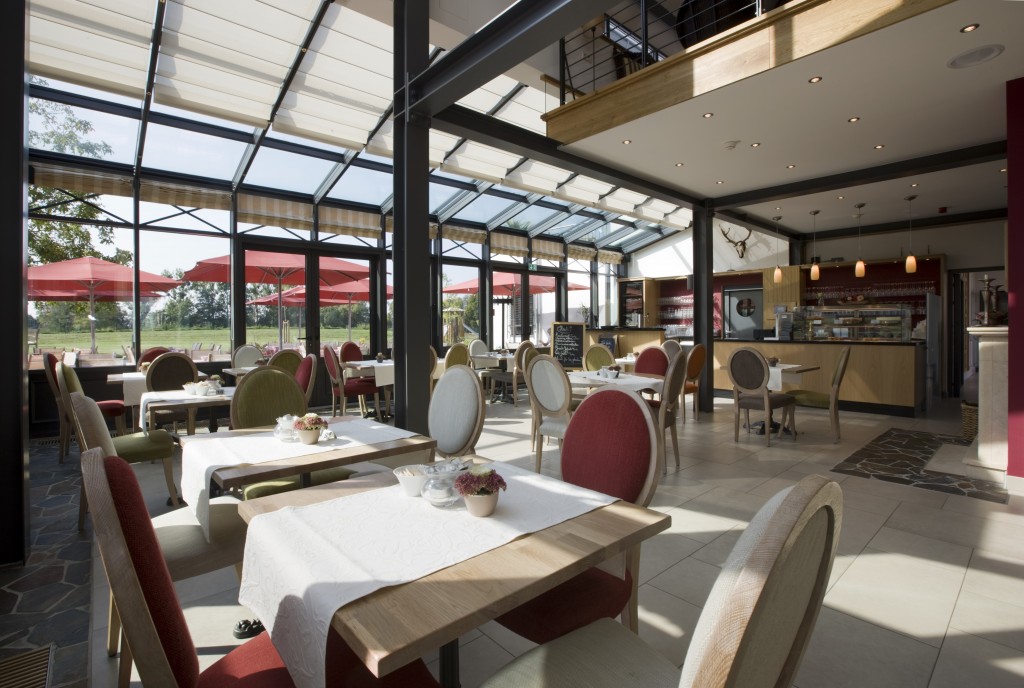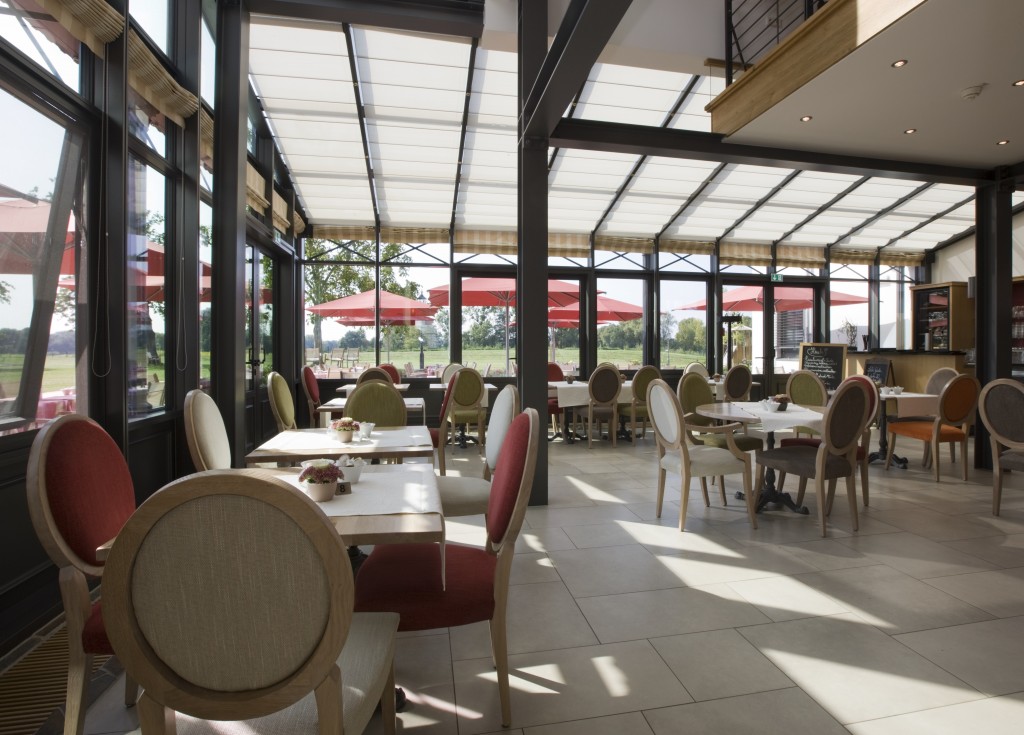 The wood frames of the Baroc S chairs and the table tops were treated with a special poliurethanic laquer that ensures a high resilience needed in the Horeca/ Gastronomie sector but the natural color and the fiber of the massive wood is left visible matching the wooden beams giving character to the place.
P&M furniture loose furniture featured:
Baroc S-dining chairs
Bistrot 4102 tables
Cleo-Massief Oak wood table tops
Please follow and like us: