Located in the north part of Düsseldorf, it has the 20s look with a scene of breathtaking beauty and great attention to details. A uniquely designed restaurant that takes you back in history and also has a modern feeling.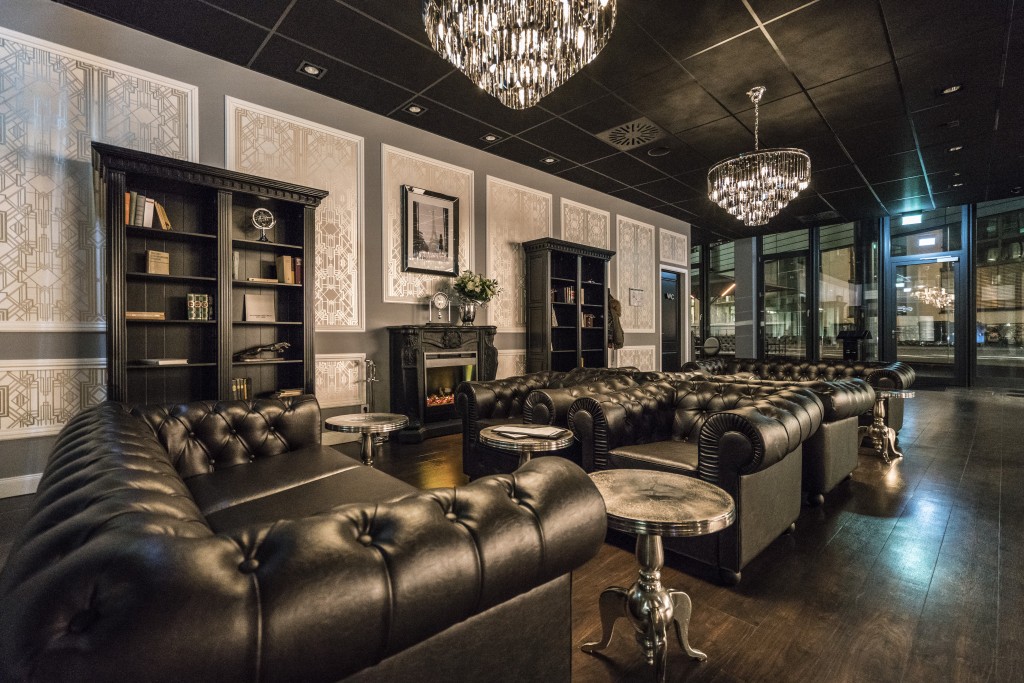 The restaurant consists in four areas. The first one is with beautiful spacious chesterfield sofas and armchairs. The second one is the bar, which is ideal for having drinks.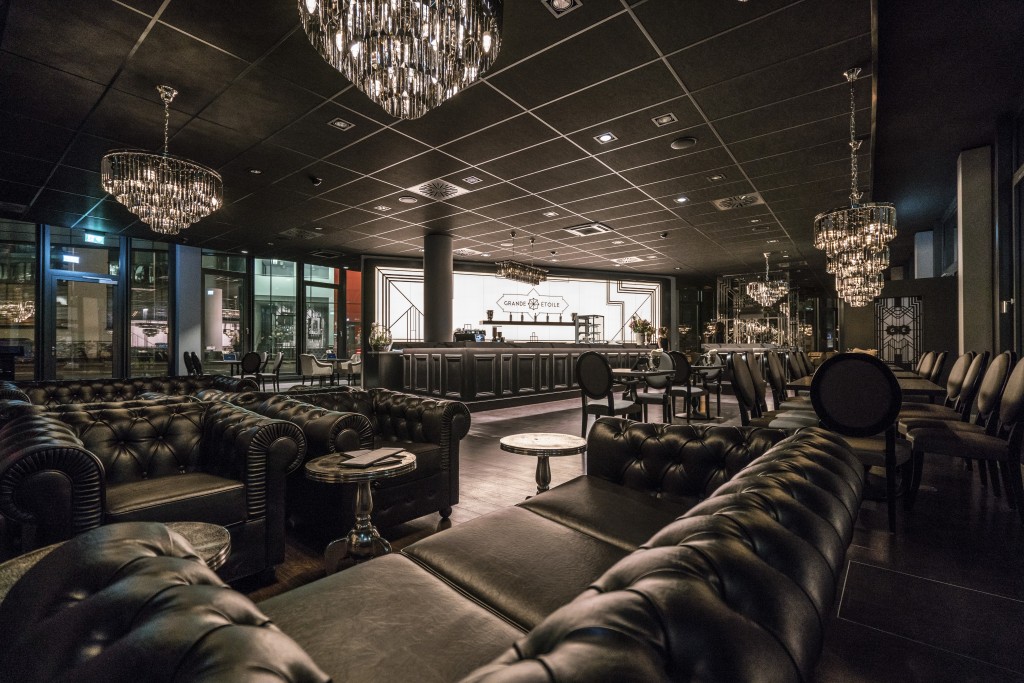 The third area is with booths that have a prestigious look and it is for private dining.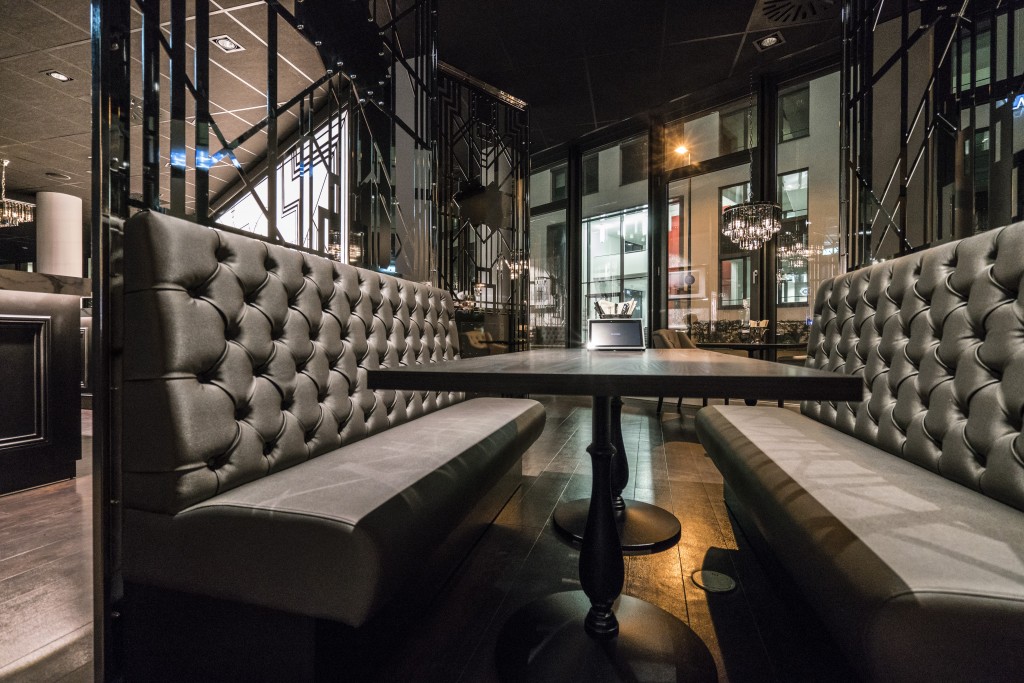 The last one is with small tables for 2-3 people or bigger, for groups of 3-7 people.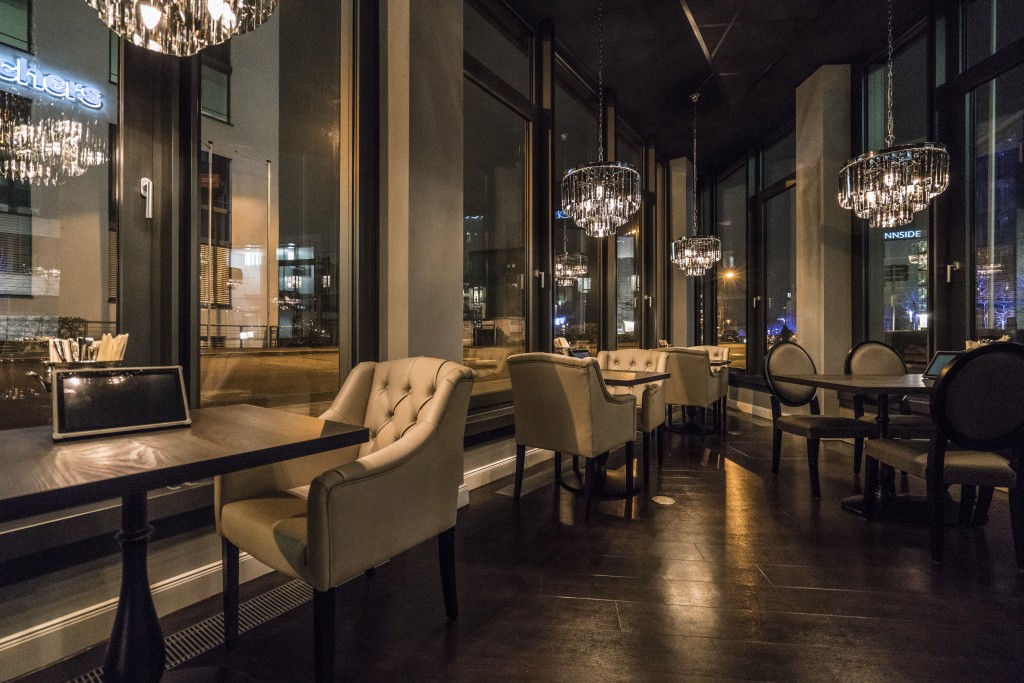 The tall windows allows people to see the surroundings, enjoying in the same time the food and the view.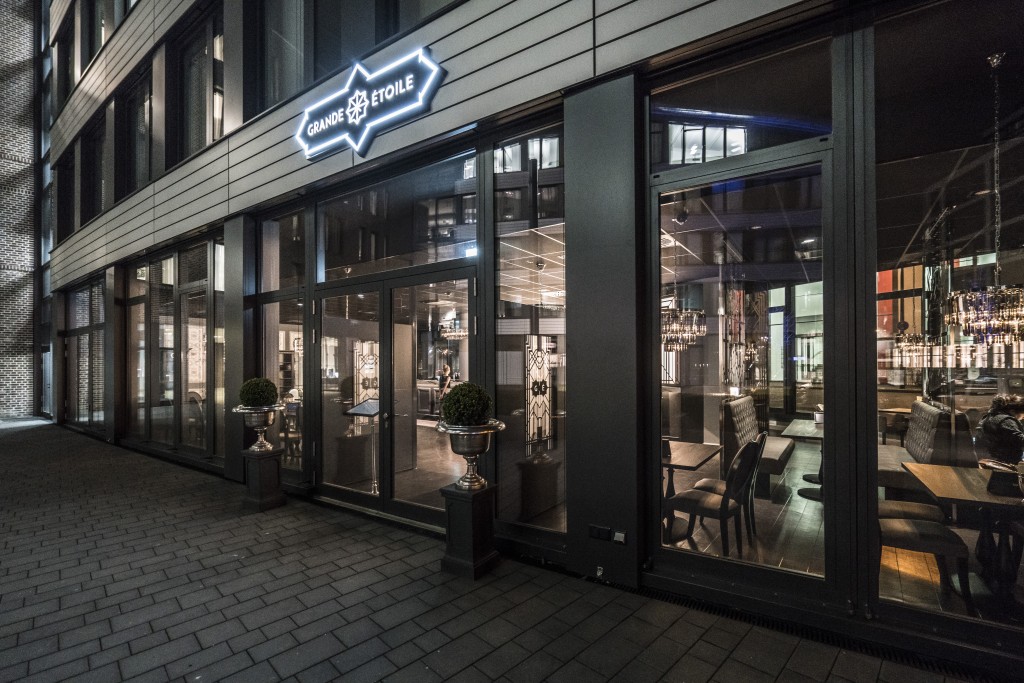 Grande Étoile is a classy and elegant restaurant made with dark colors and astonishing big chandeliers.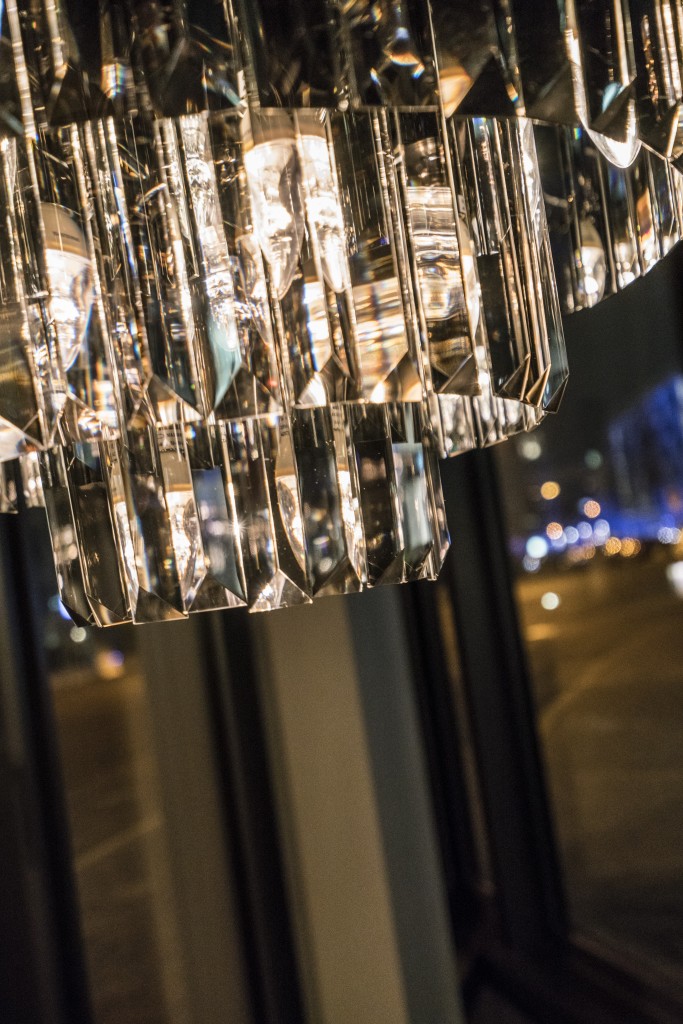 At the bar, guests are met with Grande Étoile logo and a white light in the background that brightens up the whole restaurant in a stunning way.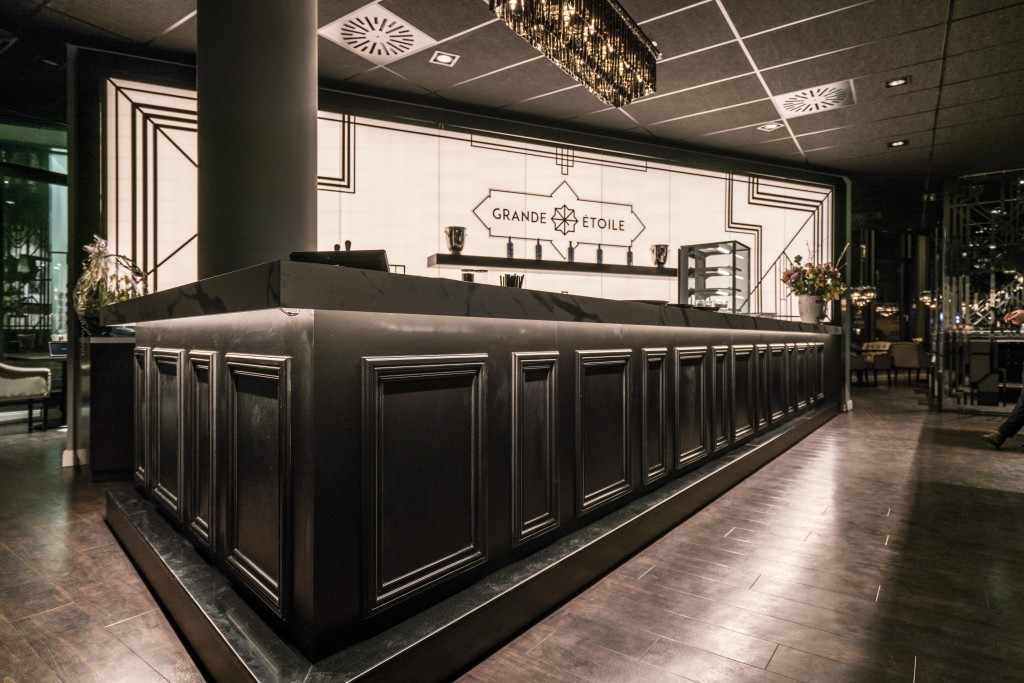 The diving walls made of metal are matching with the rest of decorations. Also, the chandeliers are complementing the chairs and all the rest of the products.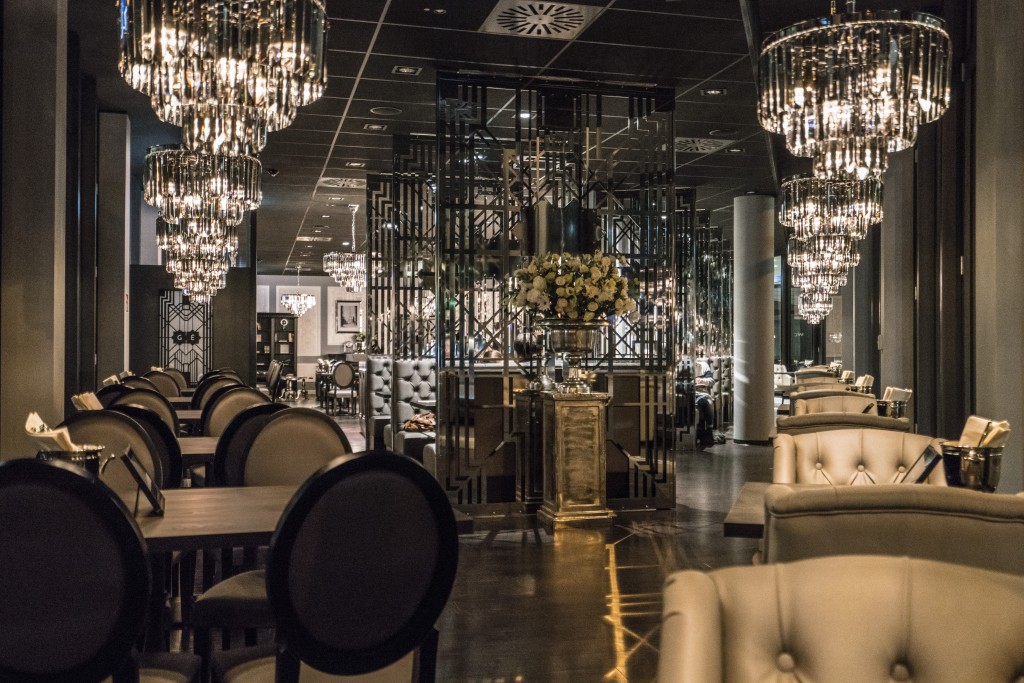 It is a wide and spacious space with quality products and the colours, materials and lighting play a big part in making this restaurant really remarkable.
We do recommend it because of the elegant, romantic and historical ambiance.
For the summer nights there is available the terrace that has chairs with the logo on the back and the candle light lamps are giving the place a romantic atmosphere.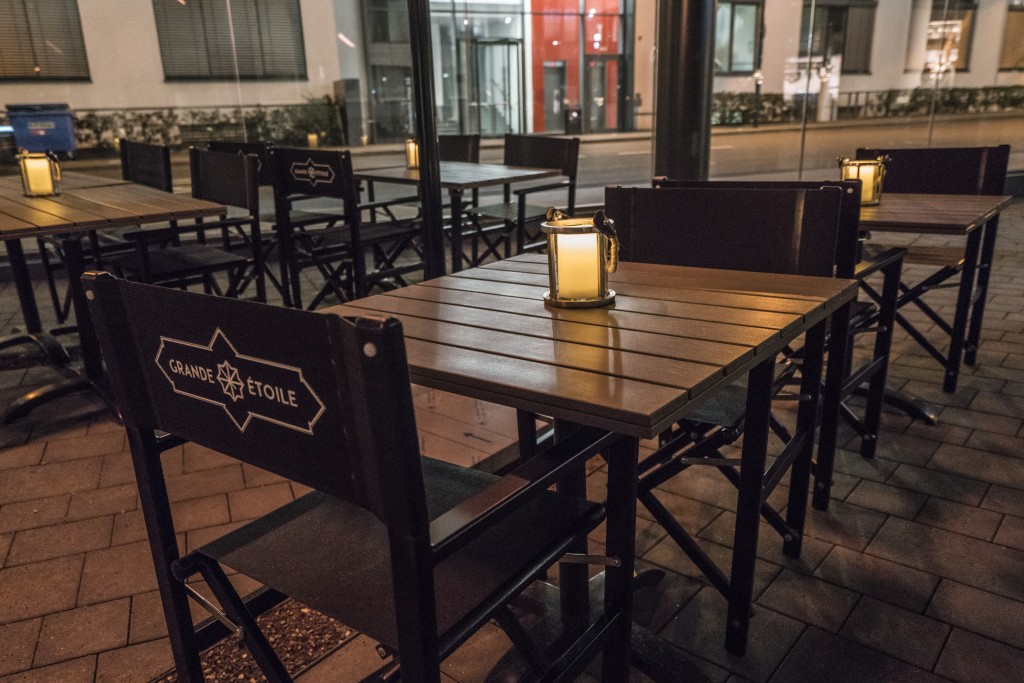 Our team of professionals can offer you the best practical solutions in order to bring your innovative ideas to life.
Please follow and like us: