1. The Museum Bar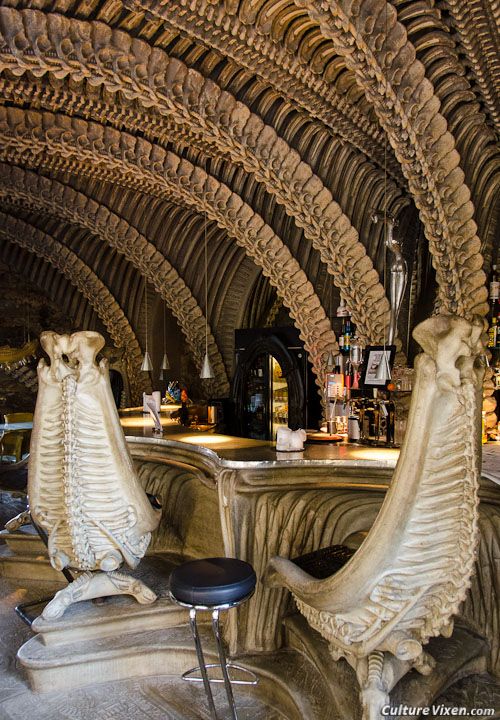 It looks like a cavern all covered with skeletons. A unique type of bar, designed for the classic film Alien (1980) makes you feel teleported into the remains of an historical creature. Out of a SF movie, it surely is amazing to sit in this bar and have that unusual feeling.
2. Underwater restaurant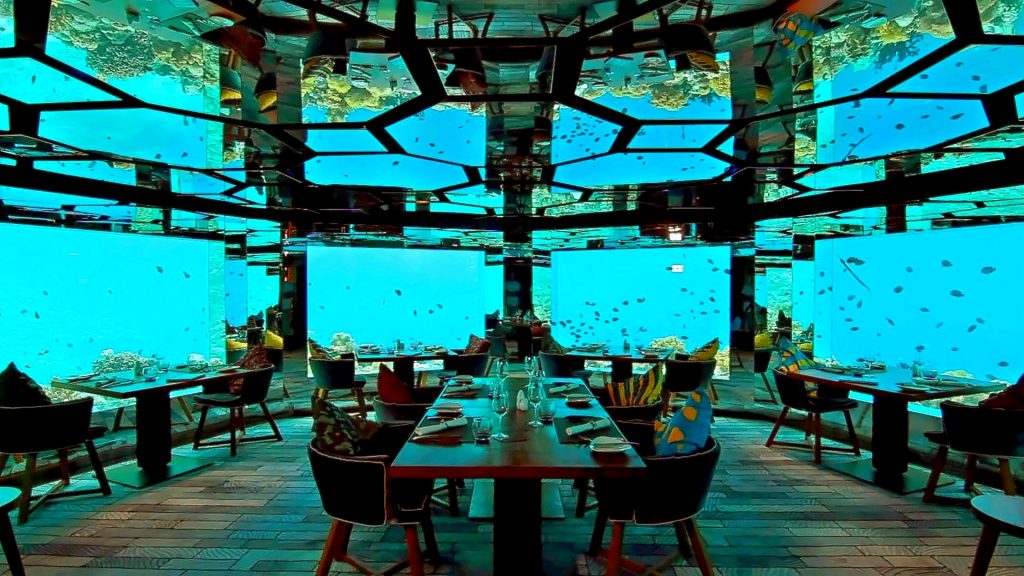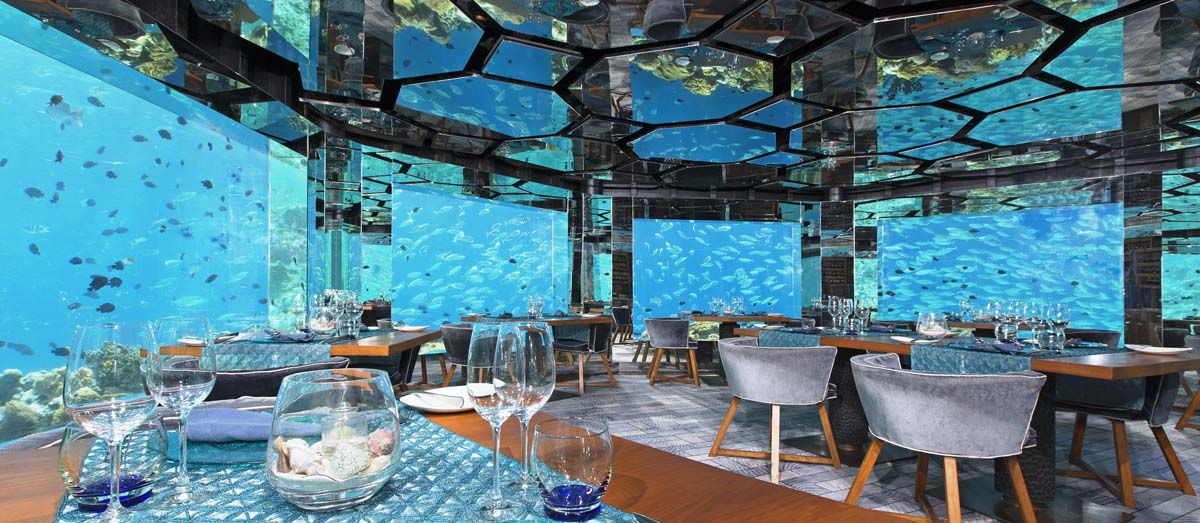 This time we're going underwater, with this beautiful restaurant from Maldives, Subsix Niyama Maldives, Per Aquum.
While you can only serve food that is not from the water, you can enjoy the amazing panoramic view. Also, the chefs are doing acrobatic tricks with the food so that the customers can have an entertaining dinner.
3. Toilet theme restaurant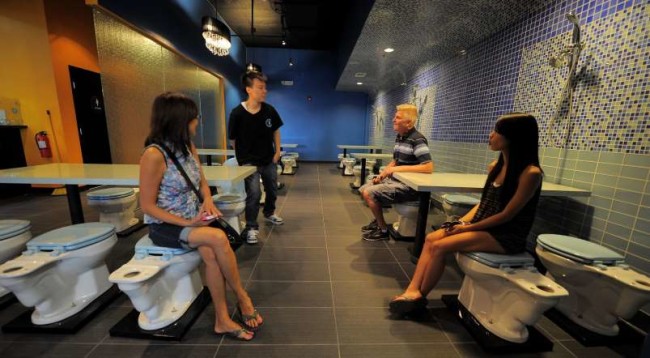 Customers have 2 choices for the seats, either Western either squat. Their plates and bowls are also designed as toilet seats. The specialties are noodles, drinks and a variety of desserts.
It even has shower on the walls and ceramic tiles to complete the entire bathroom look. People go there to enjoy the delicious food but also to admire this unusual design.
4. Dinner in the sky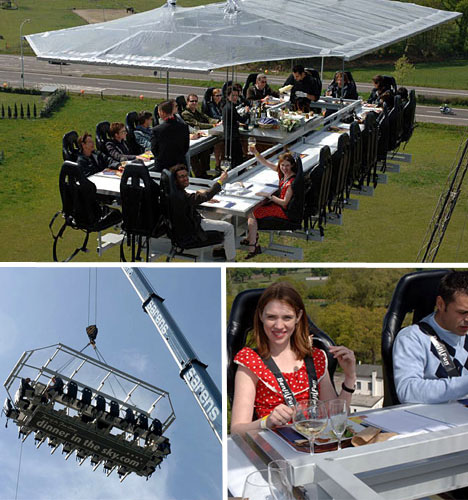 It is a unique concept and a great adventure where customers can have dinner at 50 or more meters up in the sky. There are chefs who cook the food right in front of the customers and the capacity is of 22 people or more.
5. In-Flight Kitchen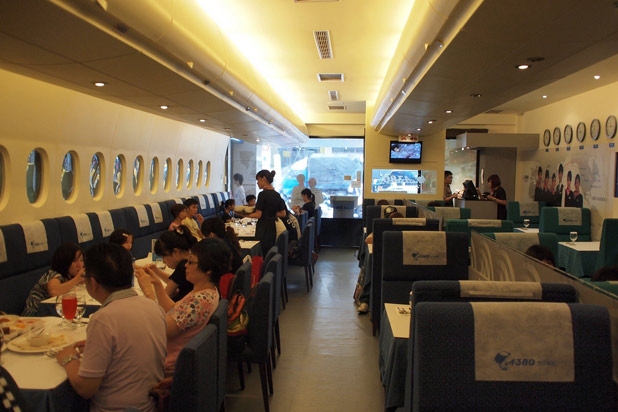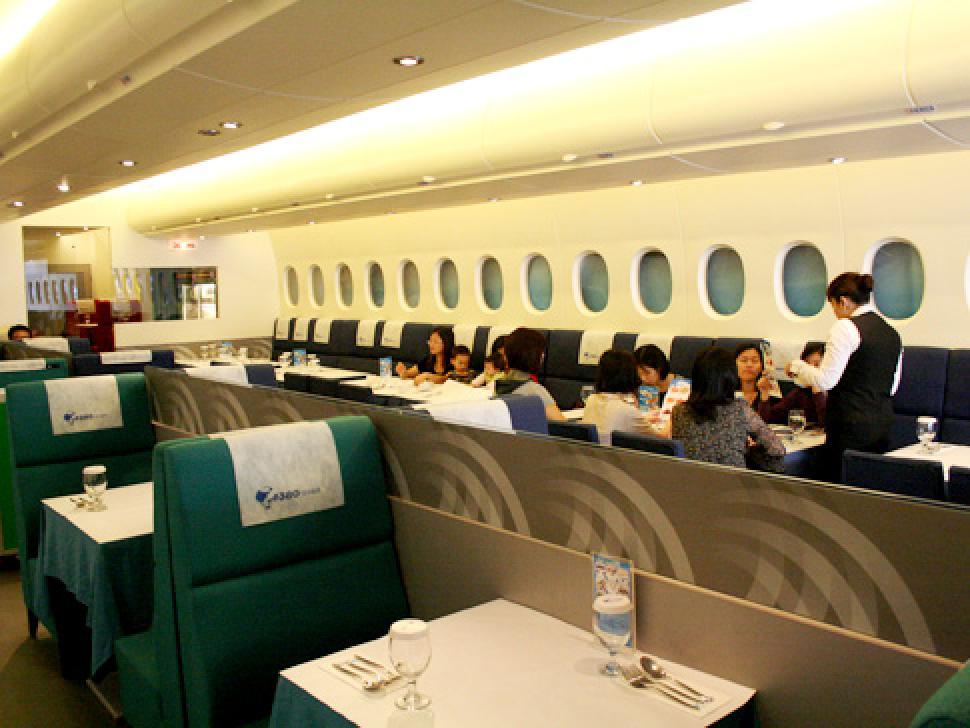 It seems to be dinner in the sky, but it actually is on the ground.
When you want to feel like you are on a plane, but you are afraid of height or turbulence there is this option in Taipei, this In-Flight Kitchen. Oval windows, compartments for luggage above the head and servers dressed like attendants and serving the food from gueridon. It is a unique but also strange experience.
6. Hospitalis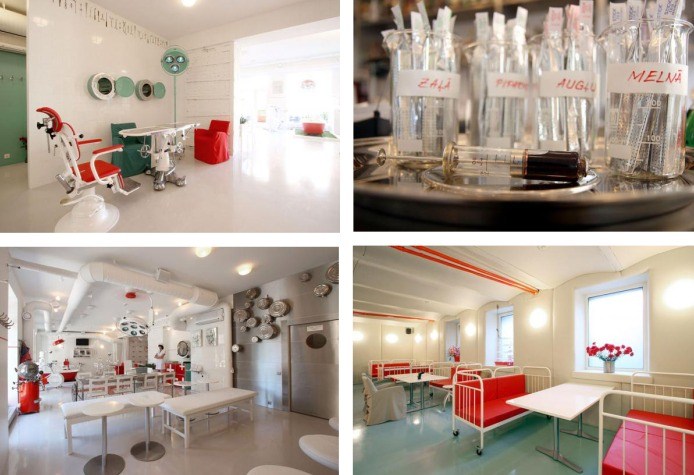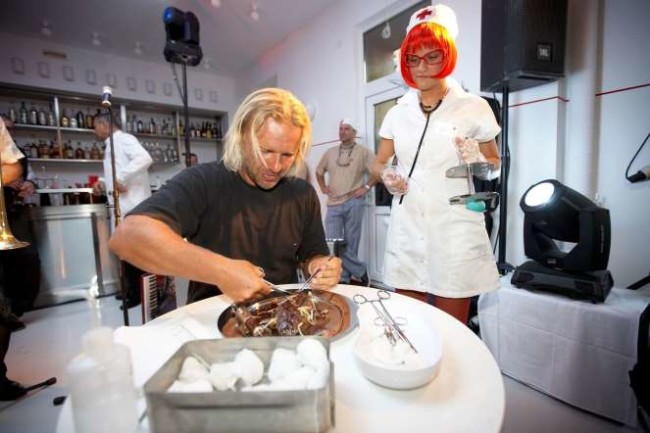 It definitely stands out because of its burlesque hospital design. Customers have to check in just like in hospital and they are treated as patients by the waitress and staff. Meals can be eaten in a gynaecologist's exam room or dentist's chair with surgical utensils. If you haven't been creeped out until now, you should know that customers can be tied up in a straitjacket and have their meal spoon fed by a nurse.
7. Dining in the dark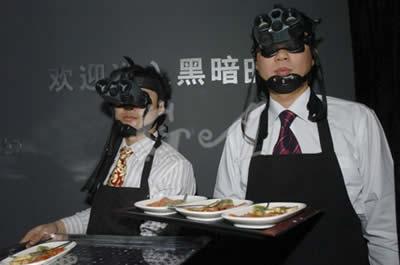 A different kind of experience, you can dine in the dark at this restaurant in China and use your other senses. Customers are guided at their table and also to the restrooms by the waiters. You can't use mobile phones, flashlights or any other light and just smell or taste the food.
8. Ice hotel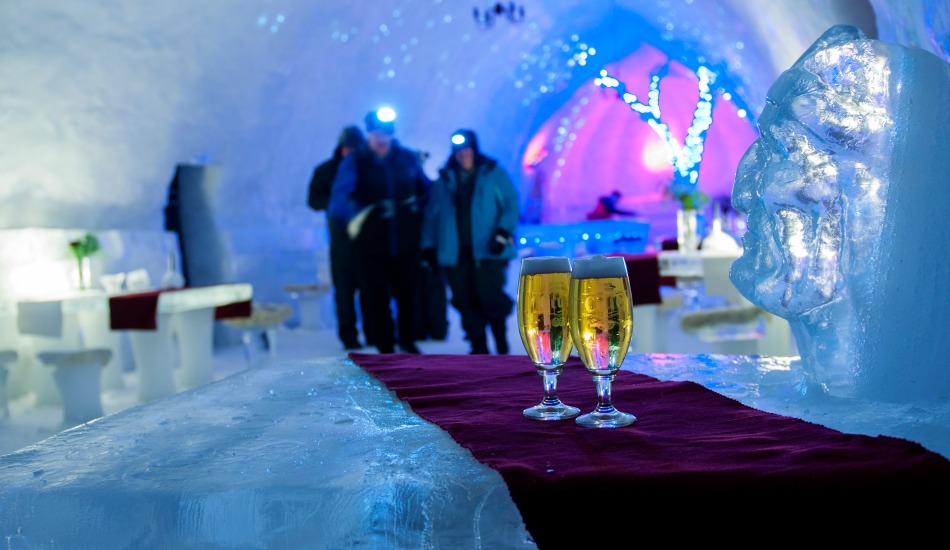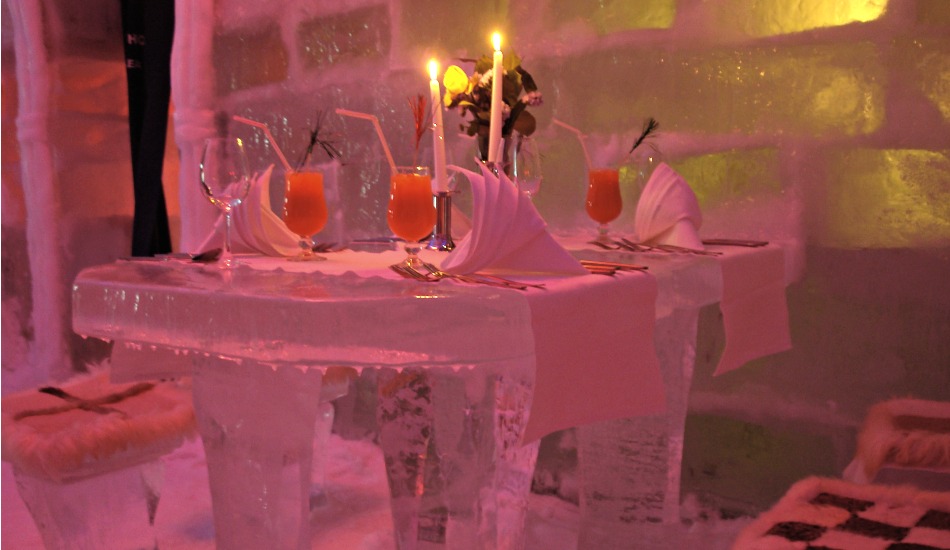 A magical place, located above sea level in Balea Lac. Every piece of furniture is hand-carved and they also provide wool or thermal blankets.
They serve international food and you can also get warm by having shots at the bar. It surely has a fairytale setting.