One of our latest projects, Riva café & Weinbar is situated in the north part of Switzerland and after the grand opening, everyone could enjoy the nice interior design, comfortable furniture and tasty wine selection.
It is a small location but very forceful in appearance, combining elements and materials for a classy look.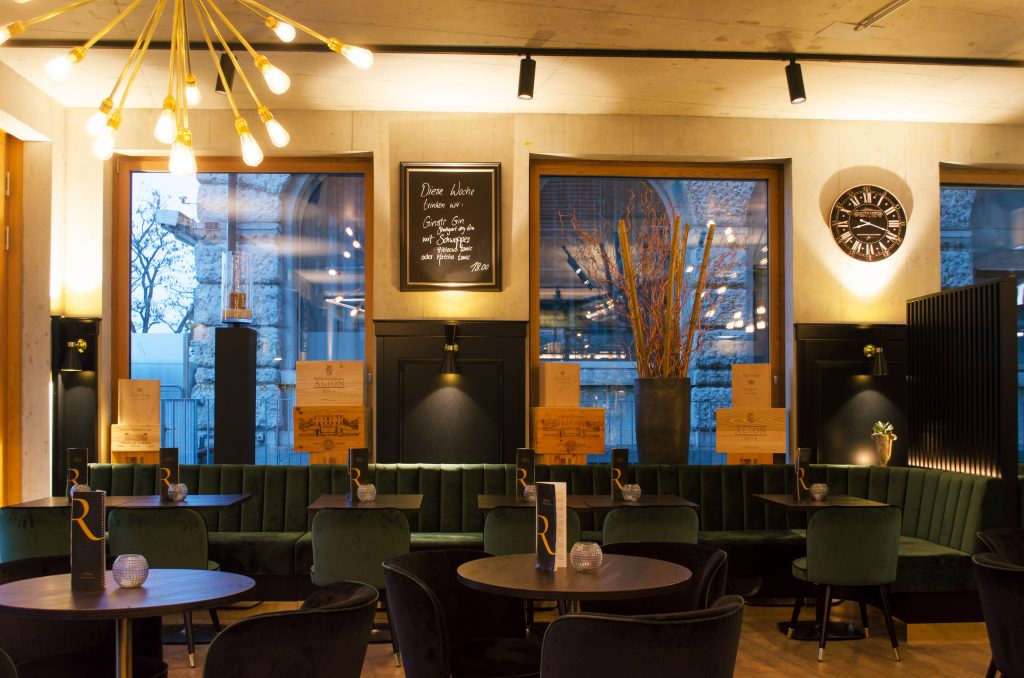 The chairs and benches are upholstered with green and dark blue velvet, having as a common element the pipping.  All of our upholstery collections are professional, resistant under intense wear with high Martindale unit.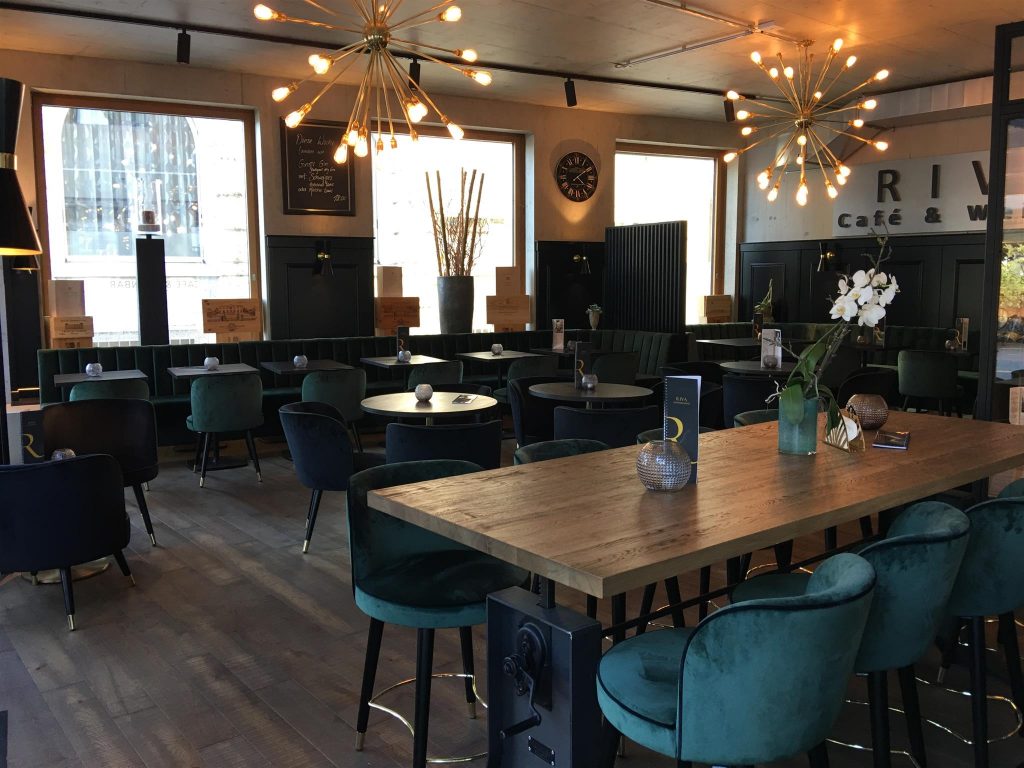 On the walls we added black panels, harmoniously combined with the dividing wall, decorations and also lights.
Gold accents on the chair's legs transforming them into unique and distinctive pieces and on the ceiling beautiful, bold lights.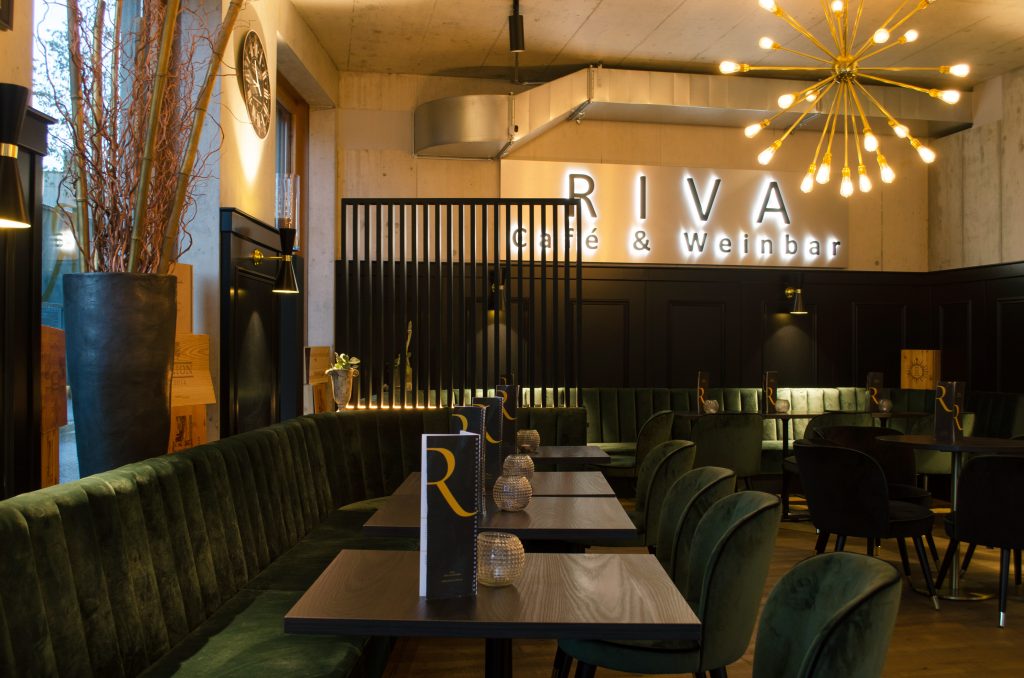 Such a small place is comprised of many different parts: bar, dining area, lounge and wine display. You can clearly identify each area but seeing all together it creates a natural flow and continuity. Despite the compact size each part has its own personality.
The central piece is the wine display where you can see the good selection of beverages and choose.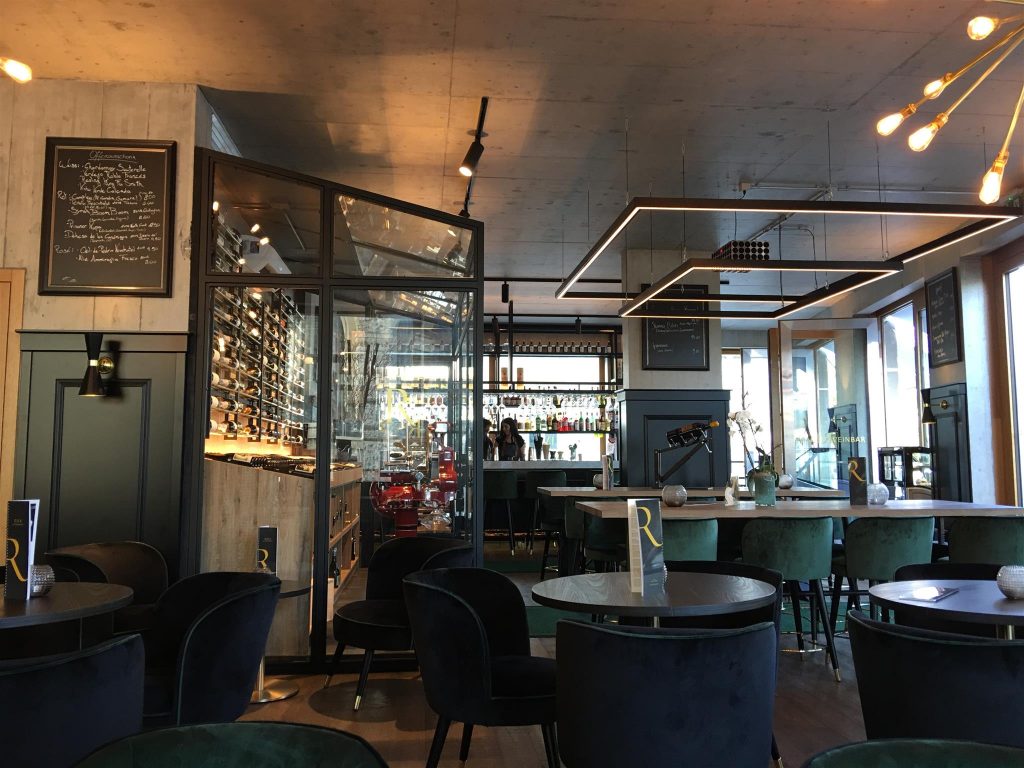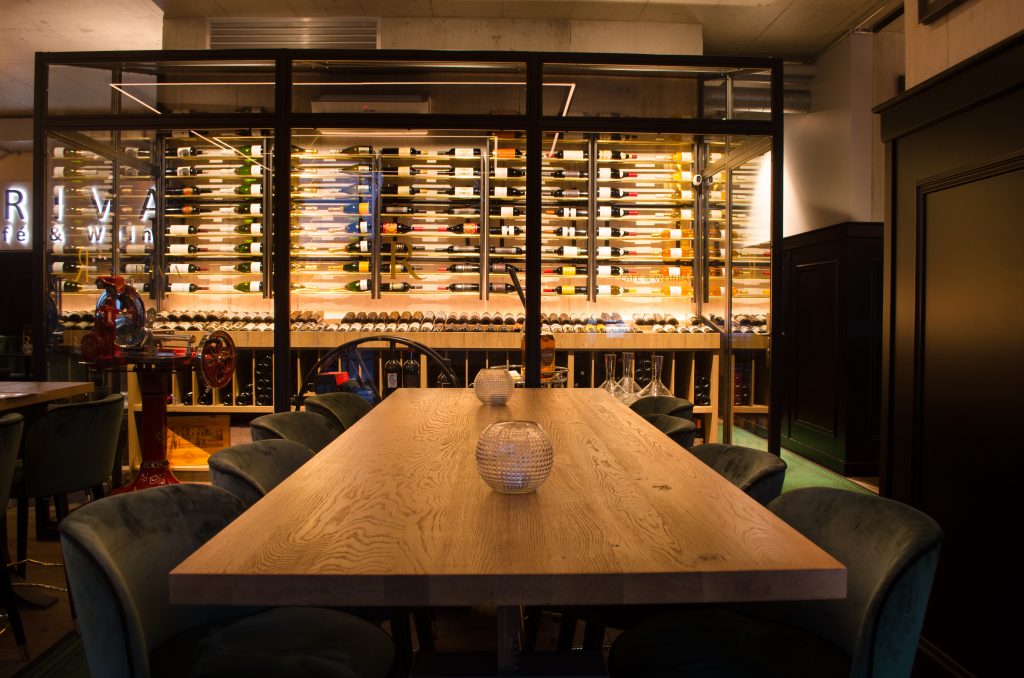 In the left side there is a big logo that really stands out and it has an impressive appearance.
A strong, beautiful and full of inspiration location, Riva welcomes any customer.