Salotto 1828 is a very stylish restaurant, located in the heart of Kassel, Germany. The design and furnishing are signed by P&M Furniture, being made entirely by our team. It is distinguished by its industrial style, with classic accents, which gives a cozy atmosphere.
It's a restaurant where customers feel good and enjoy a specialty coffee and other dishes, in a trendy environment.
All materials, finishes and colors have been chosen with great care, to subtly combine industrial elements with classic ones, but also with green plants. The result is an interior updated to the requirements of the moment, through the configuration of the furniture and variety of colors.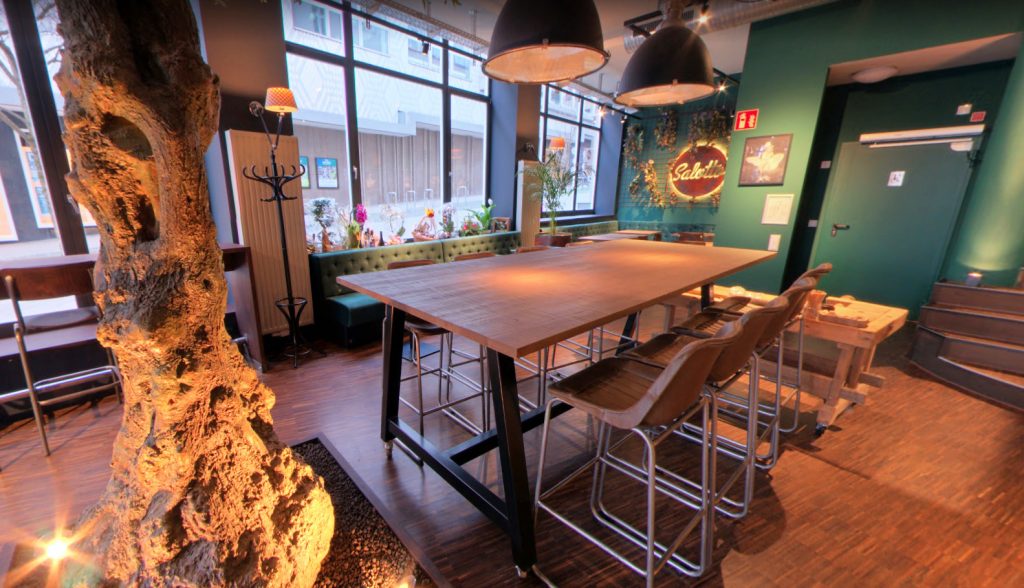 The layout of different furniture creates distinct areas, which give intimacy and a dynamic aesthetic. Wooden chairs and tables predominate the space, but the most attractive elements are the armchairs and sofas located in the center of the space, which complete the whole concept.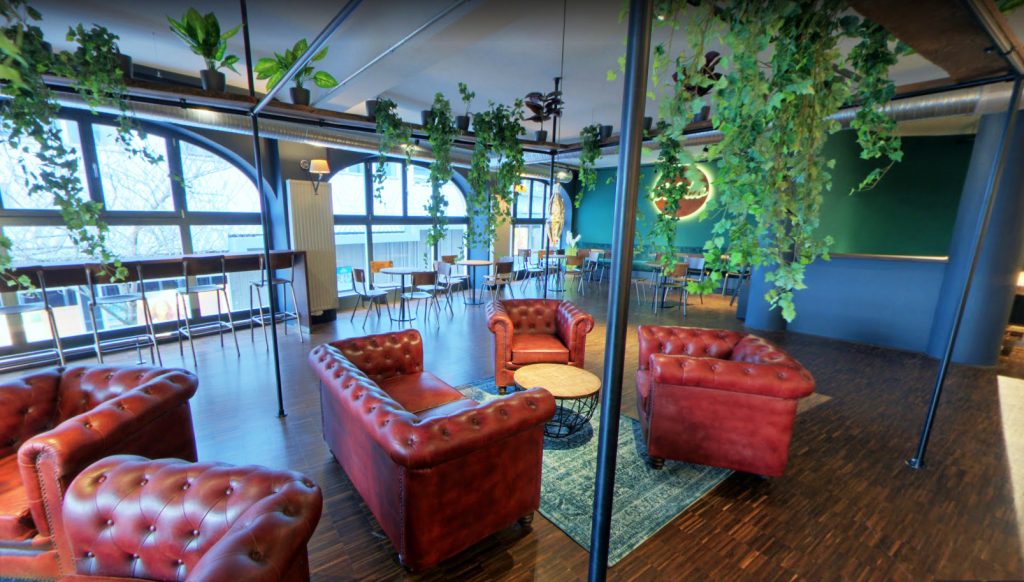 Complementary colors, such as red and green, were used in combination with shades of natural wood. Being one of the coolest trends of the moment, a lot of green plants have been placed. They integrate perfectly into the decor, the walls and other elements being also in the same color.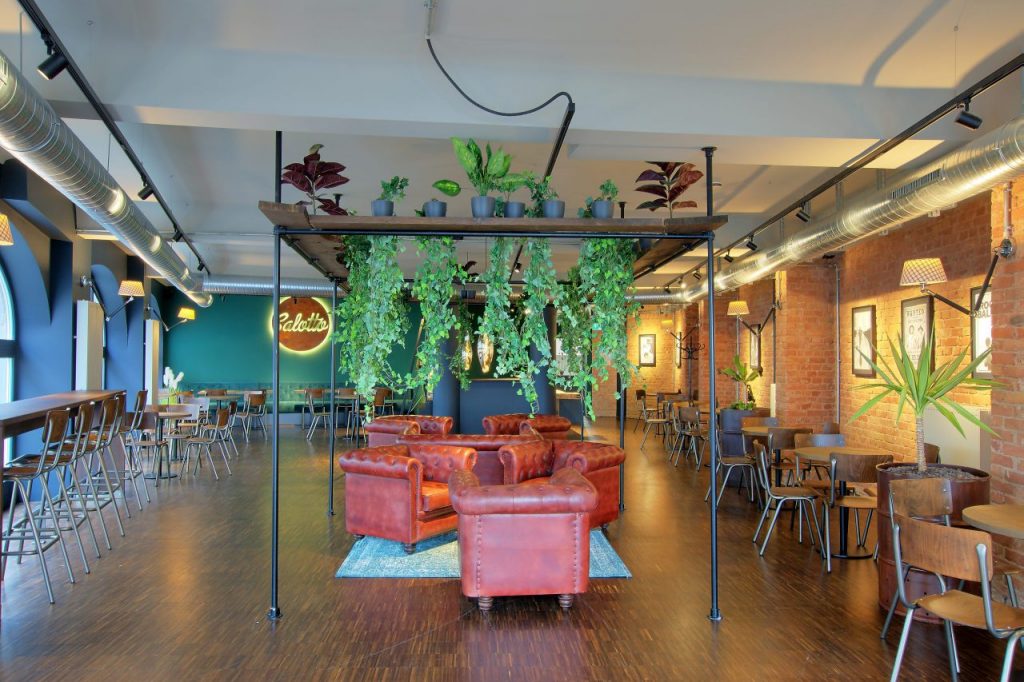 Chesterfield-style armchairs are the color spot of this project, being the first to stand out. They are upholstered in genuine leather, offering unparalleled comfort and authenticity.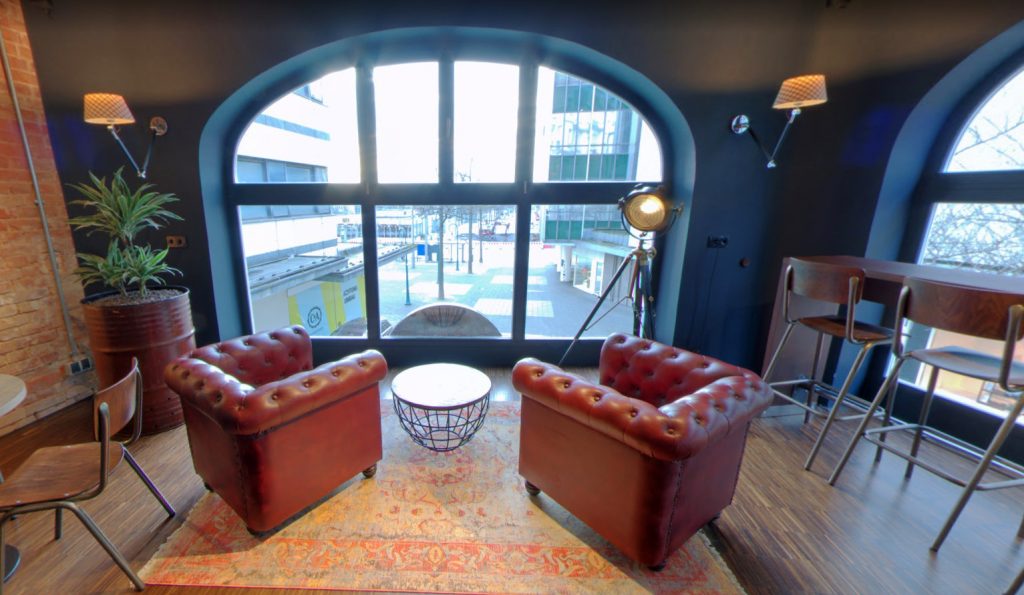 Another special element is the green tree, which has been easily integrated into the design. It counterbalances the industrial style and the surrounding metallic details, focusing the customer's attention.
The bar unifies the interior design, the patterned panels giving distinction and creating the connection between modern and classic. The entire color palette is subtly homogenized, maintaining the principles of industrial style.