1. What special outdoor trends will we encounter in 2019?
In 2019 using vivid colors that have a positive impact over customers are the most popular choice. Create an atmosphere of relaxation with tables and chairs of different shapes and sizes, that are light and durable and also adding armchairs and sofas. Modular sofas are also in trend because of their functionality and because it's easy to change them whenever you get bored.
Combining elements of the past with modern materials and shapes. Luxurious materials that where once only indoors, we can see now also outdoors.
The chairs and armchairs should have cushions for more comfort and in contrast with the frame color or with the umbrella.
Add flowers in big and small pots, so that the customers can feel closer to nature and it can also be a splash of color to all the setting.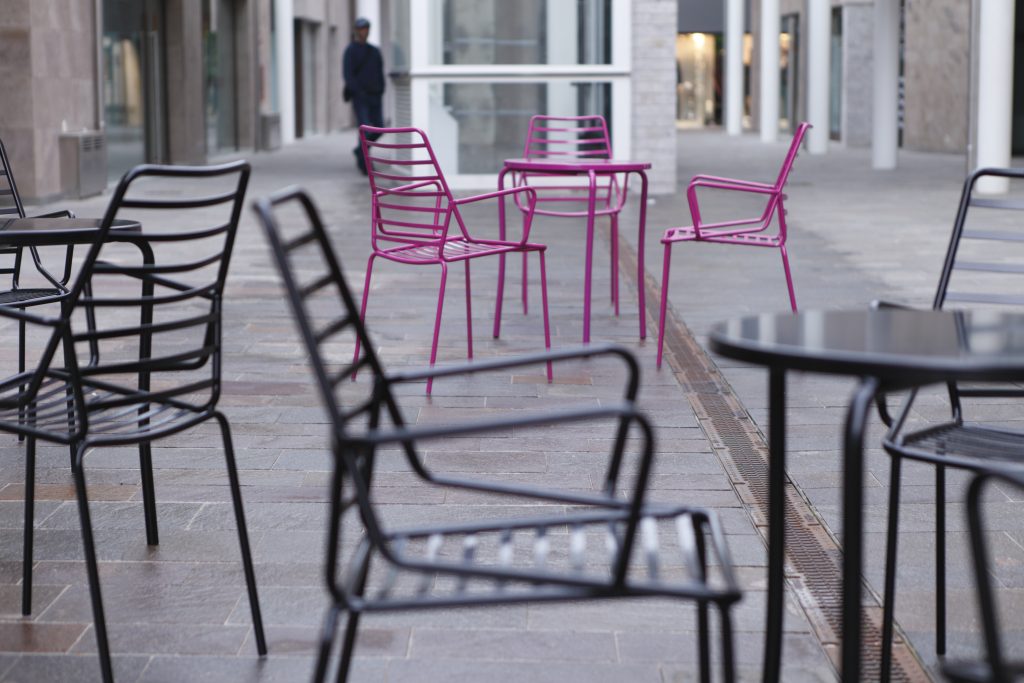 2. What demands does the gastronomy explicitly make to outdoor furniture/sun protection?
We offer warranty from 2 to 5 years and all of our products are resistant under intense wear. Quality materials, such as galvanized steel, Robinia wood, concrete and fabrics that are made especially for outdoor use and have a high Martindale unit. Powder coated steel is rust resistant and it is the perfect choice because of the low maintenance.
3. What claims does the hotel industry explicitly make to outdoor furniture/sun protection?
Every location sets one so-called personality influenced by its relationship with the exterior. The exterior should be in the same direction as the interior, common elements such as color, style or lights.
The perfect place for relaxation, just as the lobby, where the hotel's customers can relieve stress and tension and they feel welcomed and more like at home.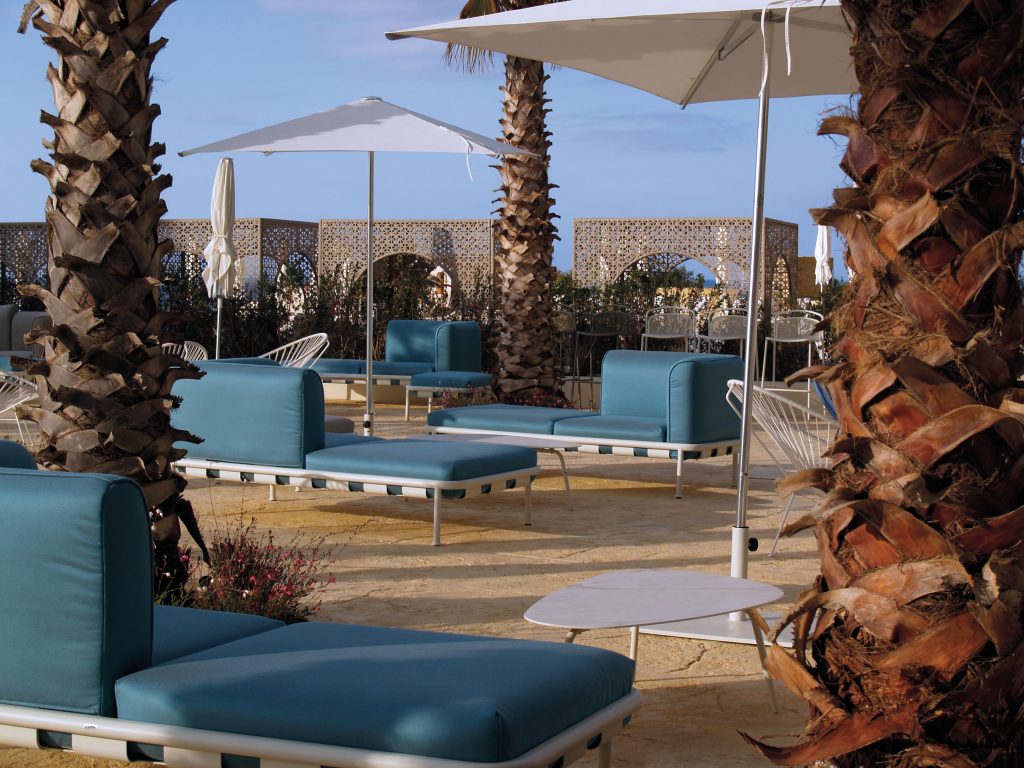 4. What new products/materials are there in the outdoor sector (and what is special about them)?
The Modern collection has soft and sinuous lines, making the contrast between the fluidity of the shapes and the rigidity of the material a distinctive element. Available in numerous color variations, it decorates any setting with style and personality.
The Dock collection is made up of easy to assemble modular components that are ideal to elegantly personalize any room thanks to the understated elegance of the design. The many combinations make Dock a highly varied and flexible collection. Lounge chairs or sofas of varying sizes are just a few of the elegant and carefully designed elements that Dock lets you create with great ease and simplicity. The aluminum bases and the backrests of varying heights can create a variety of combinations that are all inclusive and enhanced by a set of elegant water-repellent cushions.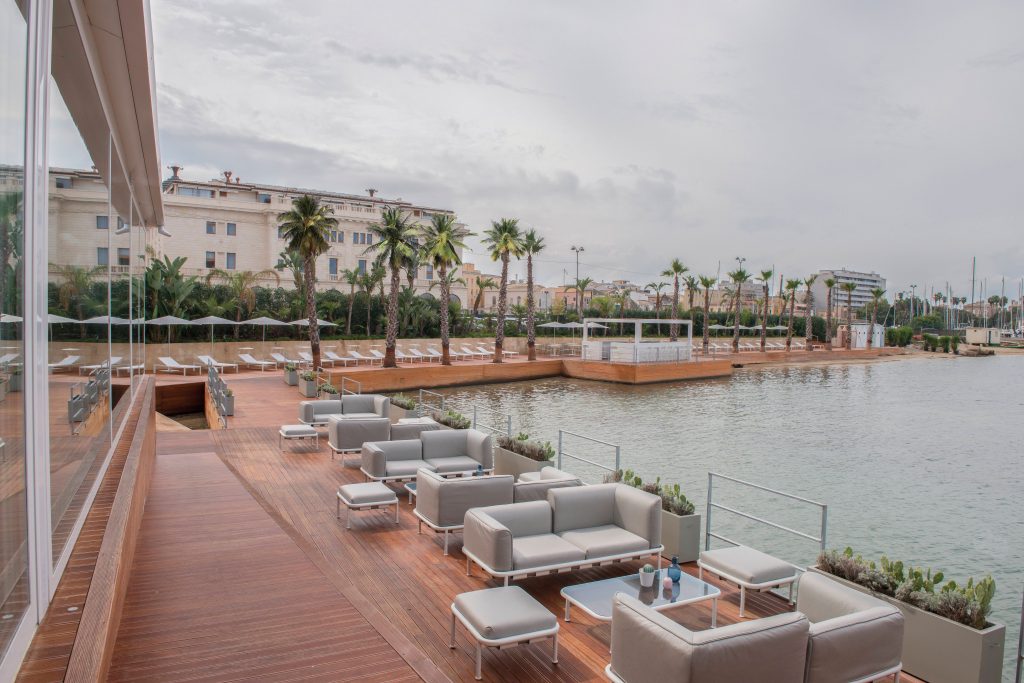 5. What should a hotelier/restaurateur pay attention to when furnishing/sun protection in the outdoor area?
A restaurateur should pay attention to the UV resistant and waterproof materials. Having professional materials in the outdoor furniture composition will save money on the long term and it will look wonderful for years.
Powder coated steel is the optimal combination of durability, appearance and low-maintenance when choosing furniture for outdoors.  Stackable chairs or tables are also practical for outdoor when in the winter time can be stacked for storage.