As the years pass by, the hospitality market is growing and changing very fast just like in fashion. Nowadays, the competition on the market is fierce and the key to success is to differentiate your business from another.
You need to create a unique identity for your brand through an individual and creative interior that makes anyone walking in feeling exalted by stimulating the Holy Sense Trinity: the taste, the smell and last but not least the visual sense.
Being on-trend is important and also making your customers feel welcomed. You can not please everyone but you can at least make an effort to extend the longevity of the business.
The interior design trends have changed a lot, from the industrial style with earthy colors, heavy pieces of decor to materials such as velvet, gold finishes, pastel colors, and warm woods. Implementing the new cool trends or just some elements to freshen up the location will bring more guests in.
In the 2018's trends we can find:
Less is more. Minimalism
Greenery
Wood panels, decors
Pastel colors
Unique wallpapers
1. Less is more
A few accent elements can give a clean and beautiful aesthetic to any location. This style has a strong impact on your guests, giving the space a modern look.
If your target audience is younger, it is going to become appealing to them.
The centerpiece can be the bar, wood panels, a piece of furniture or even a decoration. With fewer elements, anything can pop out.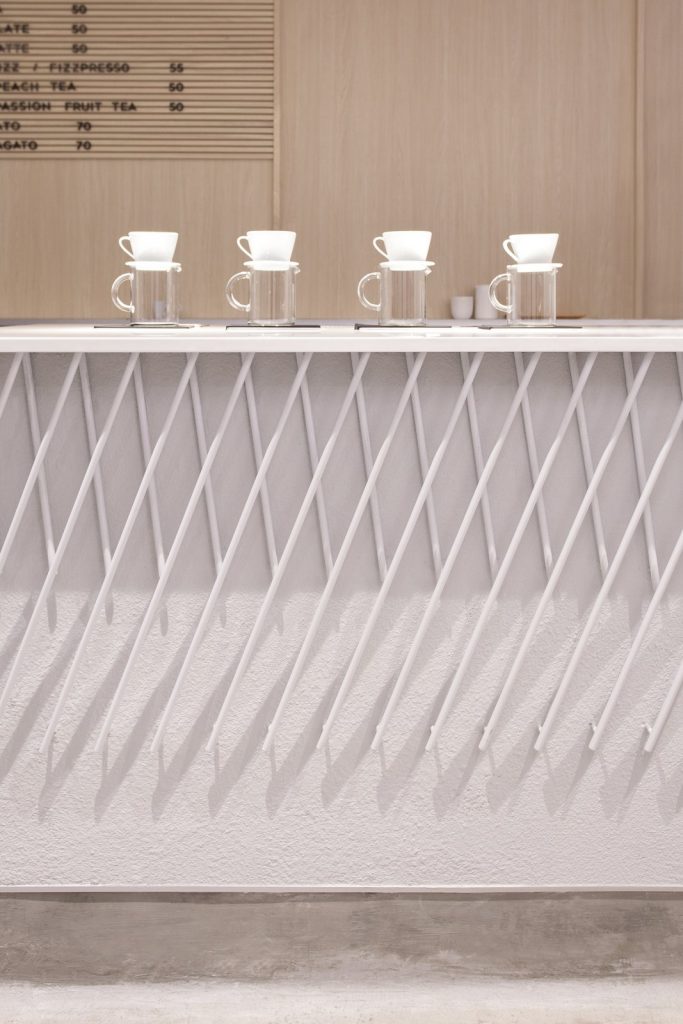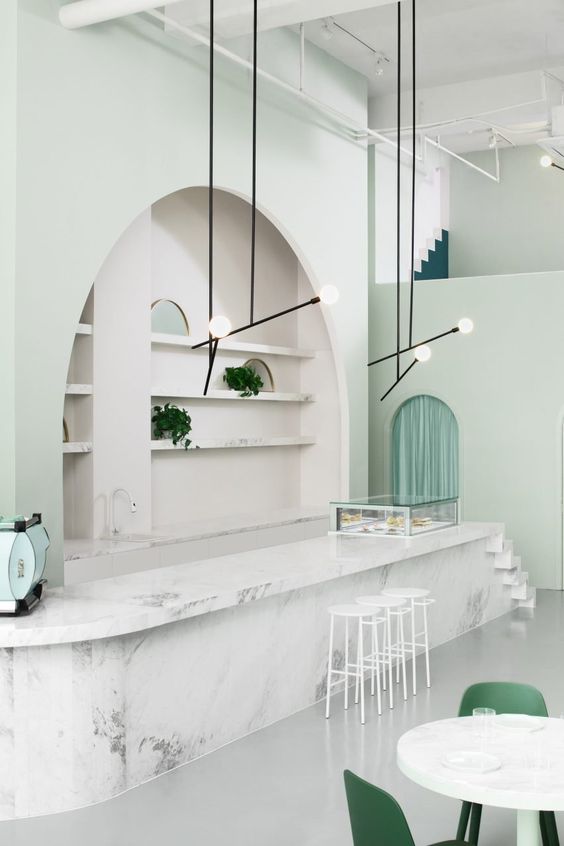 The Budapest Café, Chengdu China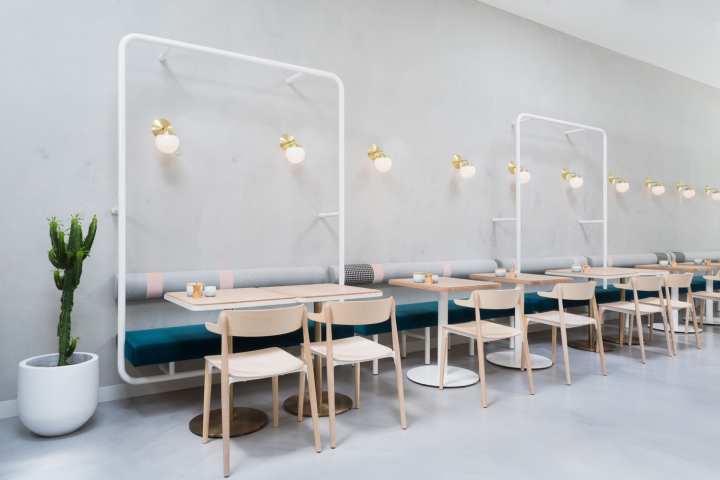 No. 19 café by Biasol, Australia
2. Greenery
Some trends we can still find from last year. The profound impact that plants and nature have on people is making owners and managers totally want to implement some elements in the design.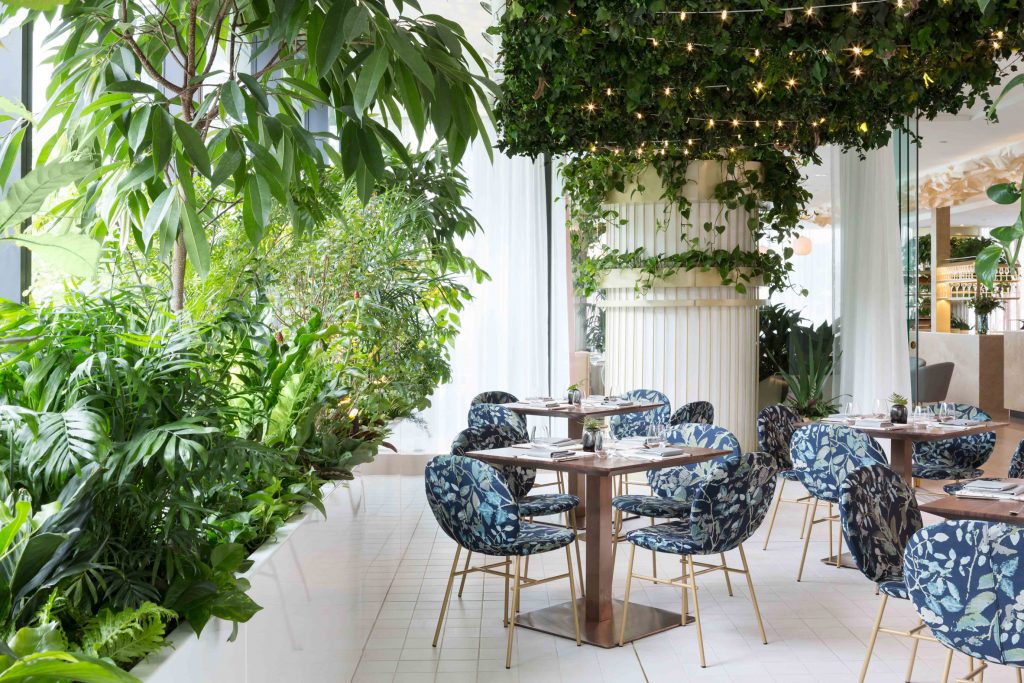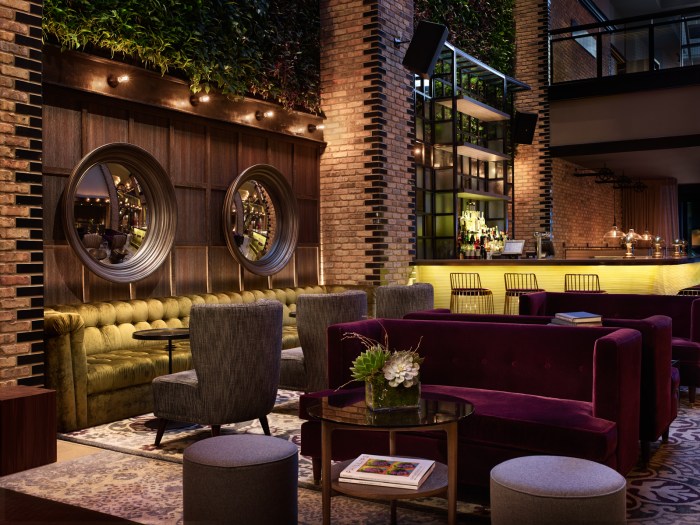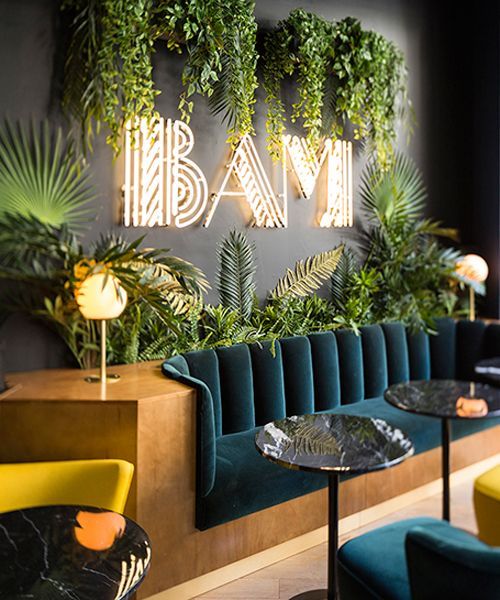 It really doesn't matter the style of the hotel, restaurant, coffee-house, bar or bistro you can implement living walls, plants and flowers and still look very good and welcoming.
3. Wood panels, decors
A new trend for designers that have blown up is using warm wood on walls, on a bar, on the ceiling in different shapes and ways. Some of the restaurants are trying to transmit to their guests the cozy and welcoming feeling.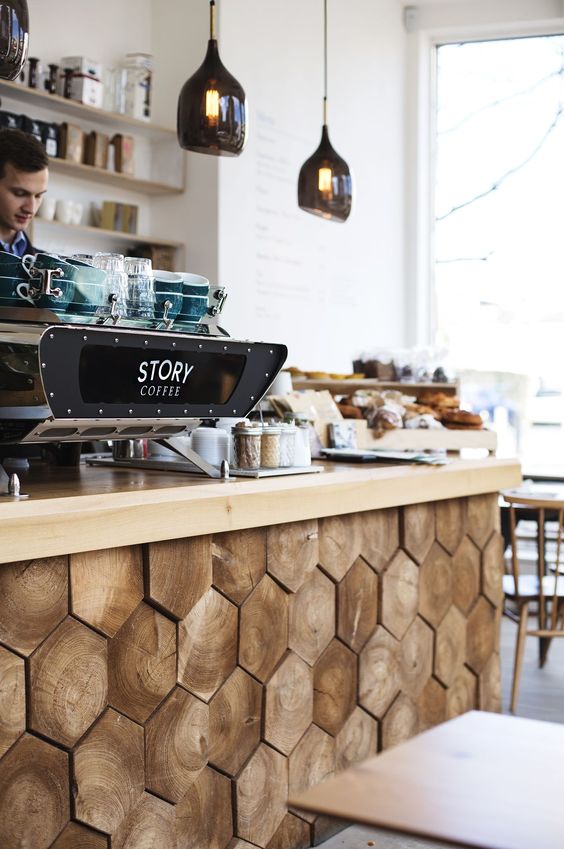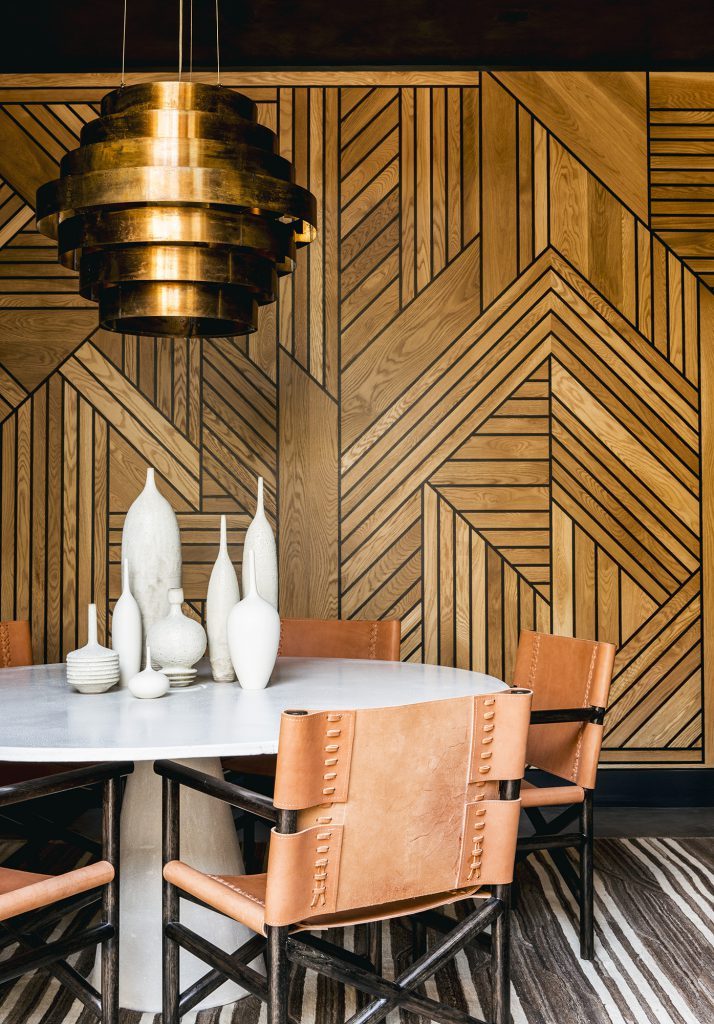 These are just a few examples of how wood panels can be used. Earthy colors and wood, play a key role in bringing the outdoors indoors. Playing with different textures and materials can instantly transform a place.
4. Pastel colors
This is one of our favorite trends this year. More and more restaurants are choosing pastel colors, the warmth and comforting feeling that you get when seeing them are a great benefit for one place.
Choosing a mix of pastel colors like light pink, green, sky blue, blue and honey yellow, without being too bold and outrageous will create a modern interior design.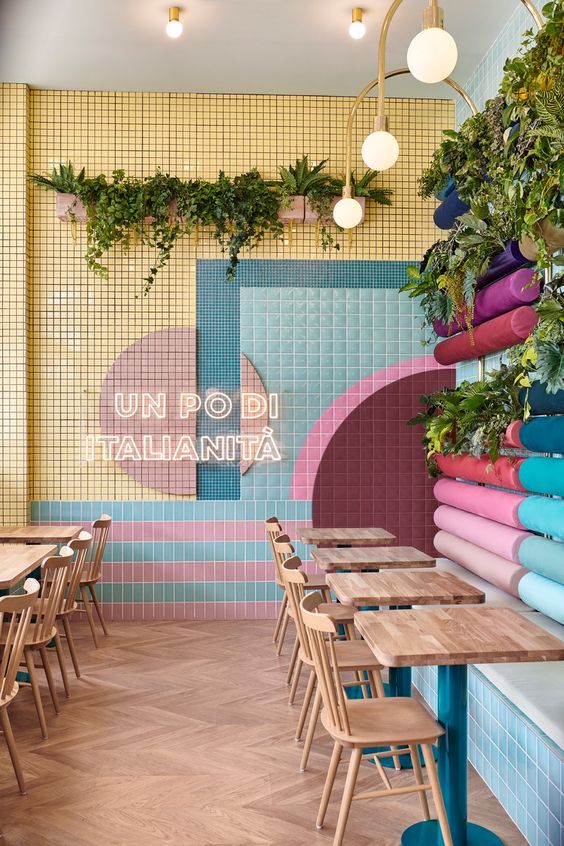 You can add colors to walls, chairs, table bases, benches, even just decorations and it gets transformed into a playful space with this new trend integrated.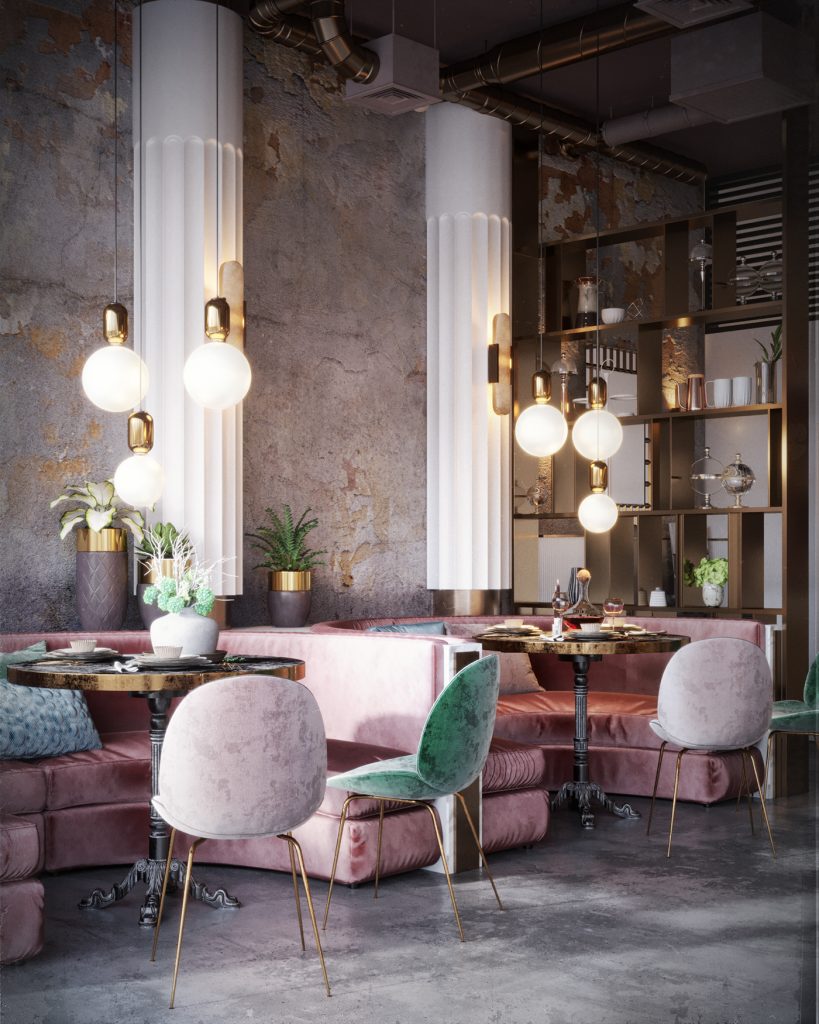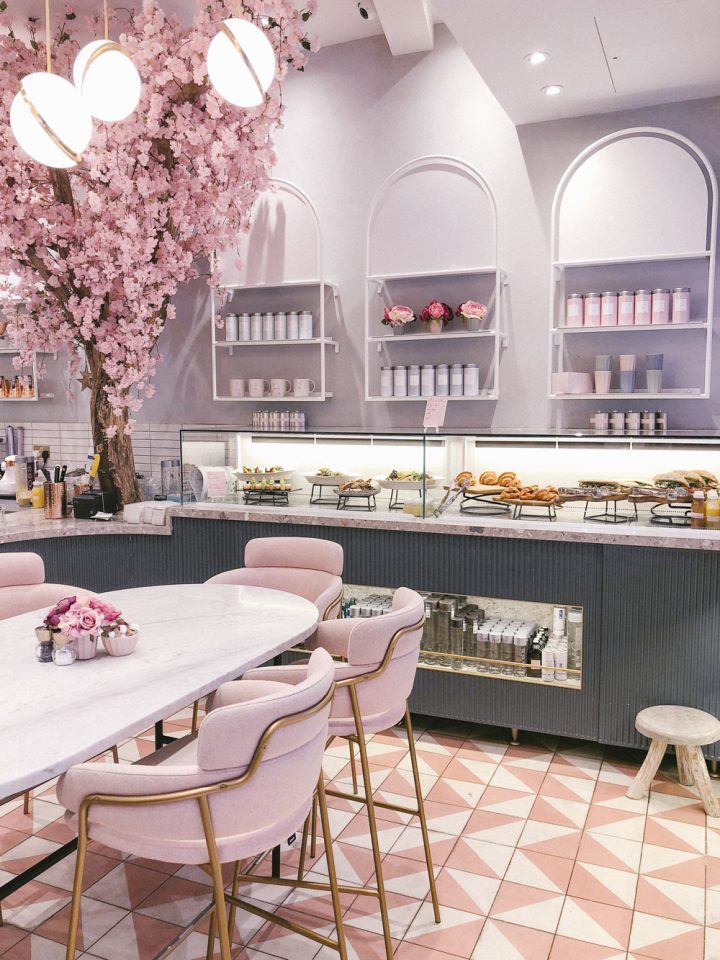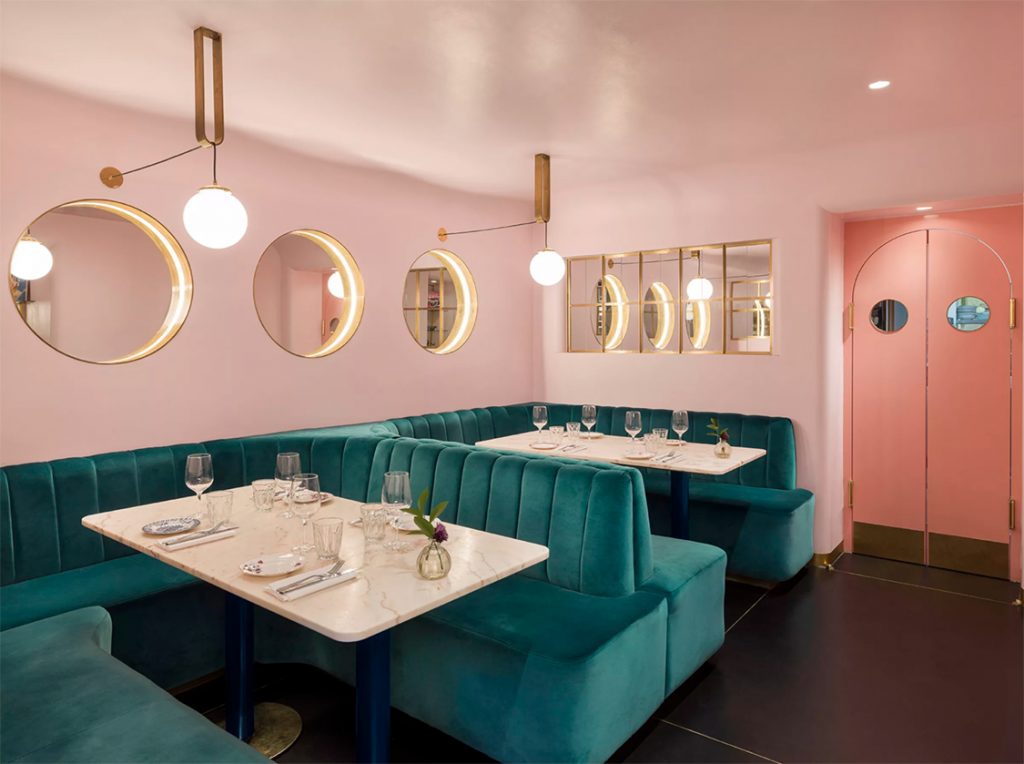 North Audley Cantine – Mayfair, London
6. Unique Wallpaper Accents
This year has been the year with bold colors, graphics, and unique wallpapers. A modern interior design that looks like being part of a jungle.
The creativity behind it can go wild, using wallpaper on a wall or on a bar or on a diving wall. It can change the entire look of an interior, we've seen it used in hotels, restaurants, bars, bistros or coffee houses.
You can differentiate your brand from another at a minimum cost because these wallpapers are not that expensive.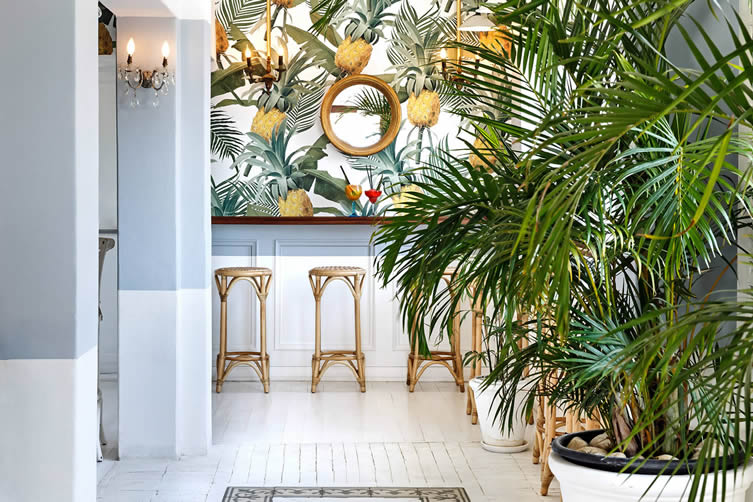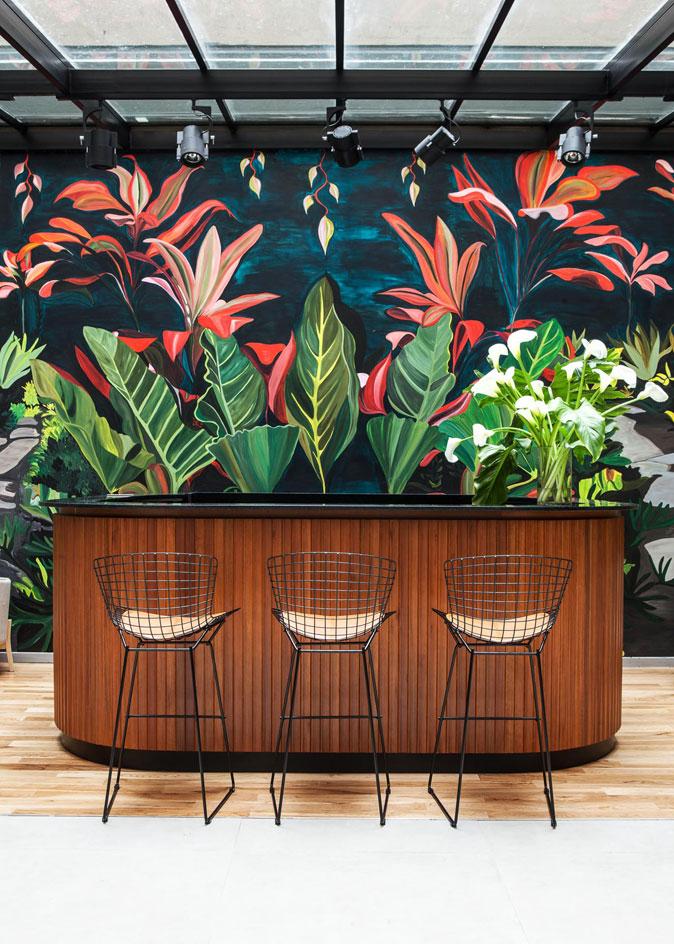 For any information or other ideas, please feel free to contact us: www.pmfurniture.com/contact
Be trendy, be successful!