We seek inspiration everywhere we go and even if you don't look for it, it usually comes to us.
With that in mind, we will discover together some ideas that we might just use for following projects.
Let's take for example this interesting restaurant design. The wall is made of green panels with different shapes that blend in with the rest of the design. Looking at this picture we might get another brilliant idea, the lightning that looks like bird cages it surely is inspiring.
What about some color to highlight a corner or a chair, or a table?
It all depends on the business type: is it serious? Maybe joyful? Make the right move and take a little bit from here, a little bit from there and your customers will have a positive feeling.
Decorating the walls with tropical flowers and leaves. Mixing that with more natural flowers, triggers the feeling of being somewhere outside, in nature.
Brake down the rules of symmetry. Take for example the gold lines continuing from the bar to the floor. Small details that make a huge difference.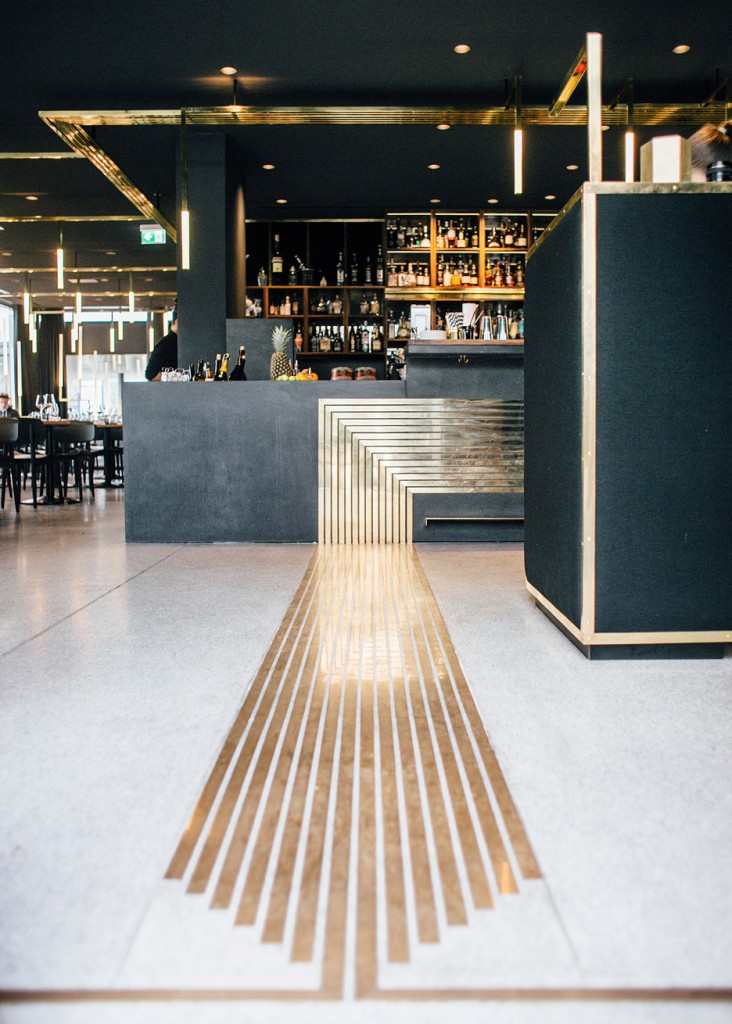 Impress in an artistic way! Drawings on a wooden wall. A great impact of color and figure.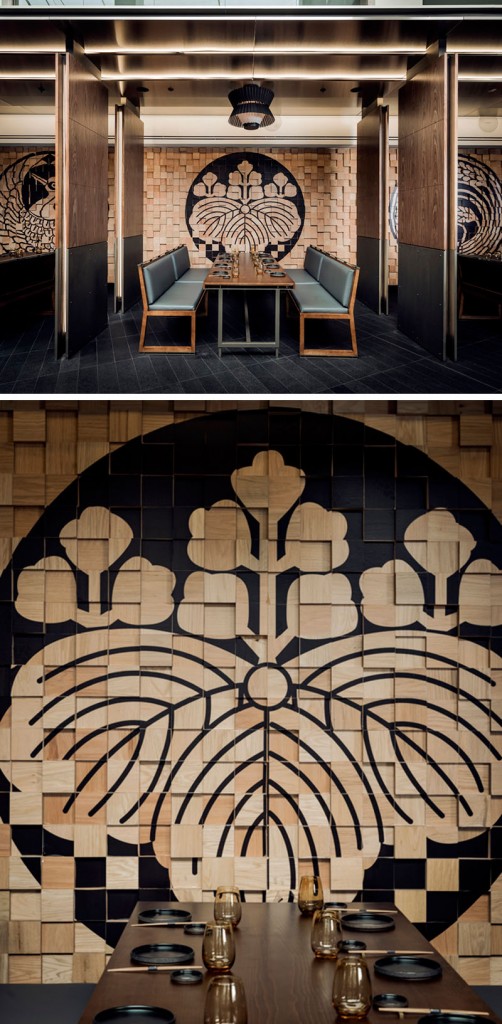 Next, another wooden wall but this time rounded pieces put all together. Combined with white lightning has an astonishing effect.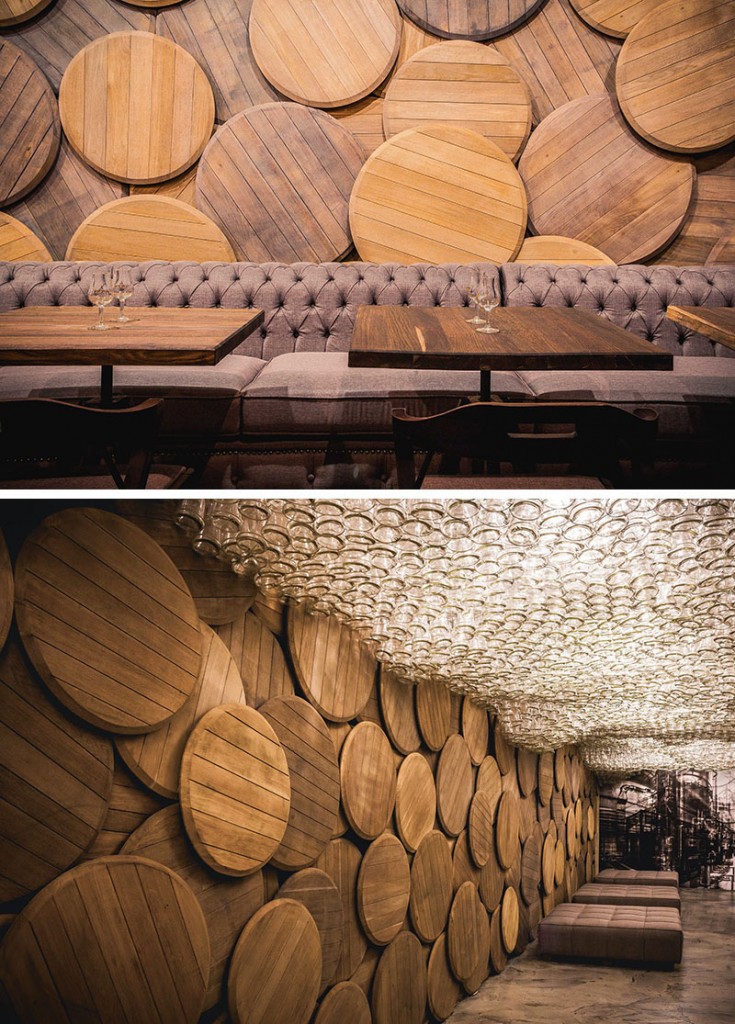 The lightning combined with flowers and wood on a terrace, it's going to make your customers never leave the place again.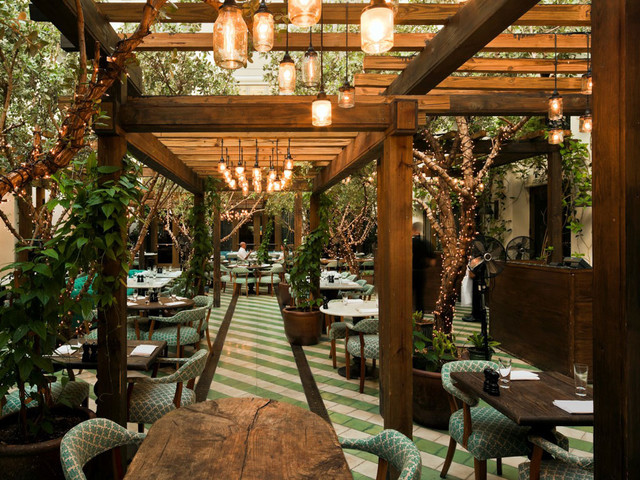 Take parts of what you consider to be beautiful and of great impact and mix them together in order to get a fabulous look. We sometimes just like a place and we don't know why looking for the details and decorations we might just figure it out.